Are your unconscious biases letting you down?
August 31, 2016, at 6:00 pm

to

8:00 pm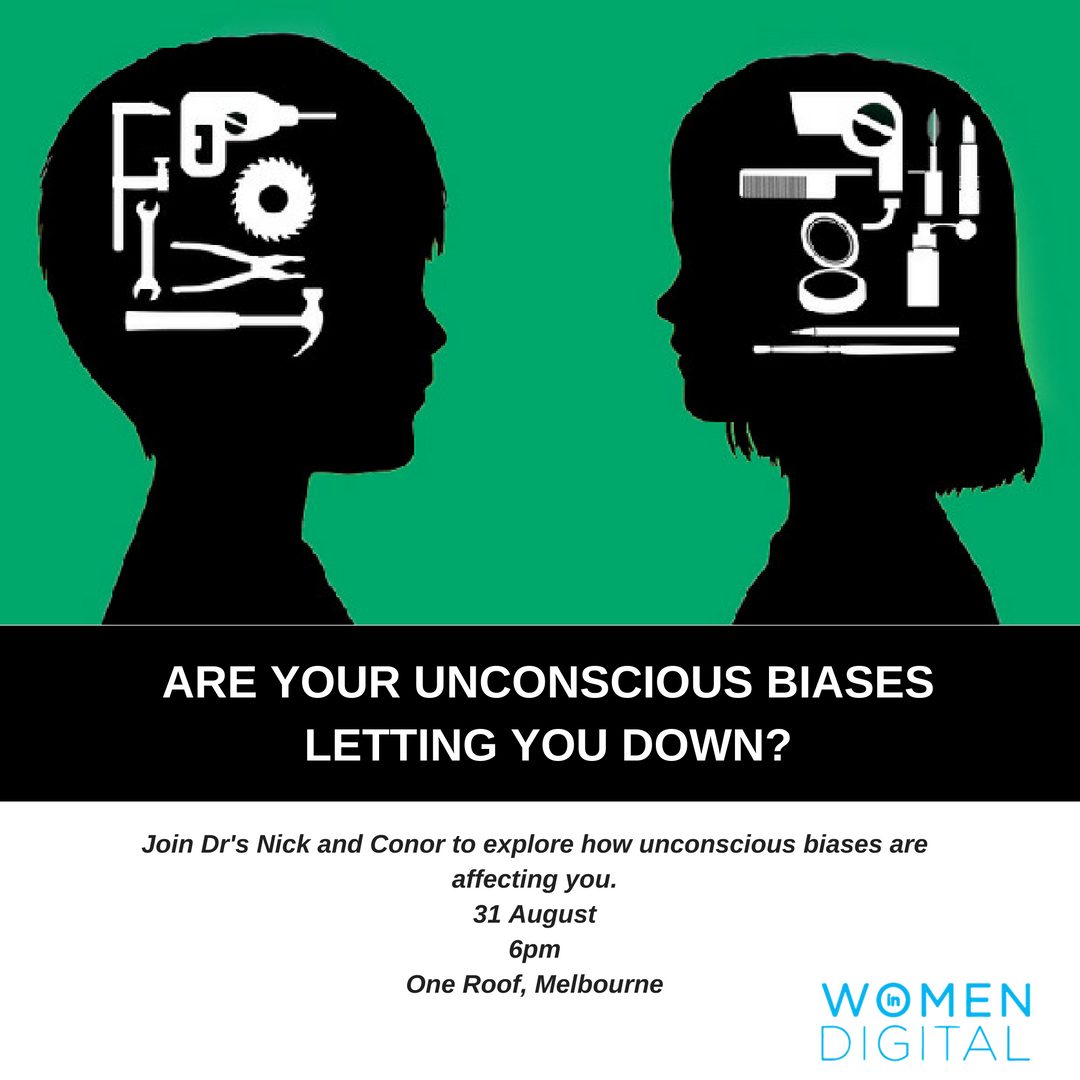 When you walk into a room, you take a lot of baggage with you. Your preconceived ideas about the world can make you less open. Unconscious beliefs and feelings can lead to misinterpretation and worries. 
The topic will explore common biases that impair our judgement and hold us back from improving so join us for yet another fantastic Digital Womens Network event complemented by drinks and canapes.
Join us on the 31st August 2016 at One Roof 77 City Road, Southbank, Melbourne 3006 for another inspiring evening. 
For a week free trial using One Roof, contact Raine or Angela of Digital Women Network, Melbourne. 
#digitalwomenmelbourne
Building the next generation of Digital leaders, come and surround yourself with success oriented and driven Digital leaders. Bring your business card along to learn, collaborate and uncover mutually beneficial opportunities. Learn how to feel more confident, use your body language to your advantage, how to create compelling messaging and break-through strategies and get down to the nitty-gritty of SEO, UX and more. Our speakers are carefully selected to ensure you walk away inspired, with new skills or insights you didn't have before you arrived.  Join us, we would love to meet you.