"It's about Authenticity, Personal Branding and Showing Up"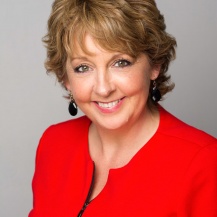 It is said that it could take another 100 years for women to achieve economic equality in the workplace. Women must therefore must step up and be proactive in order to move that needle faster. In this inspiring and thought-provoking presentation by Bernadette, she will bring a new perspective to the meaning that women place on their role in business.
We had a wonderful evening with Bernadette who shared her personal journey of breaking through the "boys club" and provided us with a new way of thinking and restored our faith in the power of our own identity.
Bernadette outlined how our perceptions we are creating and how we show up in this volatile, uncertain and ambiguous environment.

What we learnt:
• Define what self-promotion and personal branding means to you and how to own your own value;
• Declare and prioritise your place in driving change and be inspired by the fact that the potential for women to rise up is huge and the world is beginning to realise it; and
• How you can contribute toward a culture that is open to diversity and challenges the status quo for the benefit of you and those around you.
It's time to put our hands down, not raise them.

"Bernadette is one of Australia's leading sales experts. Her work on Belief, Persistence and Resourcefulness is world class…She is great!" – Matt Church, CSP, Top25 most influential people in the global speaking profession, 2014 Australian Speaker of the Year

See the full gallery