Over 35 people attended on a beautiful evening on the 12th of April. Our Speaker Angela Mellak started off the event by taking the audience on the evolutionary journey video has taken since 1895, through to today. Angela went on to outline the various categories of video from Educational, through to Entertainment and highlighted the most powerful structures and Digital tools and platforms that are changing the way people use video and technology. Angela shared her tips for crafting the most powerful videos for brand and businesses. "Telling a compelling story to share the benefits and most of all focus on the customer journey"
Angela was joined by the Marketing Director James Towers from Kwickie, who spoke about the way mobile has further changed the way video is consumed. He went on to outline how Kwickie platform is creating new categories in the Video space whilst it is changing the way we communicate.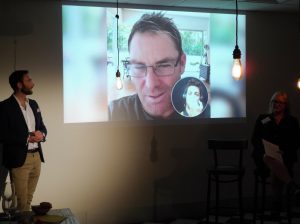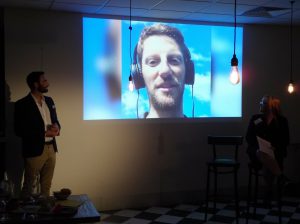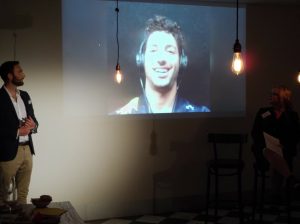 James presentation offered suggestions on production values, using video platforms for business and brands. He said the Kwickie video platform has become a powerful tool for business and social interaction and in particular between celebrities and fans. James shared exclusively with the Digital Women's Network some behind the scenes footage they had created with the recent partnership with Australia's Formula One Grand Prix 2017.
Kwickie has designed a new engagement campaign with Forumla 1 fans, the pilot campaign featured high profile celebrities from Shane Warne through to Daniel Ricciardo all having a "Kwickie" (sending video messages as Q&A style using just their phones and the app Kwickie).
It was fascinating to watch how Daniel Ricciardo was actually interacting with his fans by using the video application. It was not just boring text and words messages we are all sending every day. Filled with on the go, moving images, sounds, colours, lights and a real person behind the camera! "Video is a real human interaction and gives stronger connection. It is the most powerful storytelling we have." James said.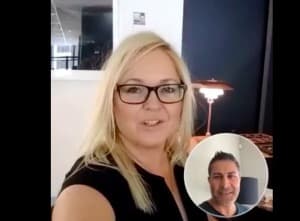 James went on to announce The launch of Digital Women's Network Channel on Kwickie, that can be seen https://youtu.be/erY04HBIwvQ?list=PLrLtEnkxoE6VbcPD99uMr1liLn98oyIyM 
As the night drew darker and the presentation started to come to an end people continuously raised their hands for questions. "How can we manage a budget?" "What are the resources available?" "Does Kwickie replace Snapchat?" a Can video get really remove trust issue?"
So many of our members were curious, thinking about how they can apply the video platform to their work, business or personal brand.
After the presentation, there was a chance for more networking and we heard from some of the attendees. Katie, is a recruiter she said her company is about to launch a website and can see how having video contents for their website, can be used for case study, or candidates' interview. Bernadette, a digital performance director, said it was her third time attending Digital Women's Network event. She found it's a great place to network and learn new things every month.
***We want to thank sponsors, and keep an eye our for our next events at our website.  https://digitalwomensnetwork.com/
2, 287 Collins Street, Melbourne 3000
Phone 0466619631
[email protected]