The art of developing powerful relationships can do wonders for one's career and business, in this event we are delighted to host Rugare Gomo
Rugare is a Philanthropist founder of GOMO foundation, Lawyer, Entrepreneur, Business Advisor & Coach. His work is helping entrepreneurs start, grow and scale their businesses. Rugare founded the Gomo Foundation to empower young African women to become educated.
Here is a little about the Gomo Foundation, in Africa, young women are often overlooked in regard to educational opportunities. The foundation is working directly with schools and educators on the ground in Africa, with no intermediaries involved. Focusing on educating young women who will in turn, support their communities.
In the lead up to our event we asked Rugare a few questions;
"Who do you admire most?" – Beyonce. She is such a savvy business woman, hard-working, and she never stops creating.
"What's your favourite book of all time?" – Great Expectations by Charles Dickens. It was an inspiration to me. I believed it was all possible, the idea of coming from a poor background and having a rich benefactor.
"What does digital mean to you?" – The ability to make a difference to a billion people in an instant
"What's a must have item you carry with you overseas?" – I struggled with this one! I always carry my phone and universal adaptor anywhere, how would I get anything done without it? But I also always having a sleeping bag with me if I'm travelling. I don't trust any location more than I trust myself.
"Most memorable career moment so far" – I do not really have a career, I have a way of life. My life is now beyond a career, my life is all about creating and empowering people to lead extraordinary lives.
"What was your first networking event like?" – I was so uncomfortable during my first networking event in Australia. I wanted to fit in and impress people, and so I hid my true self. Now, I am free.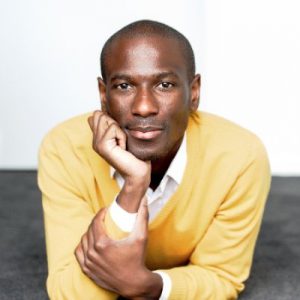 Come and meet Rugare and gain further insights into how he uses his skills to network laterally, vertically and horizontally. Hear about how the establishment of the Gomo Foundation signals the vital role a young woman's education plays in striking at the heart of inter-generational change, closing the gender gap and fostering community champions who will one day help build a stronger nation.
There will be materials about the great work the GOMO foundation does, artwork and books from the foundation will be on sale. Meet the team behind Gomo foundation and see how supporters of the foundation are changing the lives of many young women in rural Zimbabwe, with the vision to one day to change the lives of thousands'
Wednesday 21st JUNE 2017
6pm-8;30pm
2, 287 Collins Street, Melbourne
Door prizes
Goodie bags
Catering by Peter Rowland,
And a glass of wine included
Drinks at bar prices
Walk away armed with strategic tips on how to go about building better networks and beneficial relationships.
Bring your business cards, ?
We look forward to seeing you there,
Digital Women's Network
2, 287 Collins Street, Melbourne 3000
hello@digitalwomensnetwork.com
https://www.eventbrite.com.au/e/the-art-of-networking-with-digital-womens-network-tickets-32370064735