The Importance of Relationship Building by: Elizabeth Blackley, Senior Business Analyst
Living in The Age of Technology, and working as a technology consultant, might lead one to believe that interpersonal relationships are not as important as in "the old days". Contrary to this misperception, consultants understand the reality:  society living and breathing by their tech toys renders human relationships more important than ever.
A consultant is in a unique position to create client satisfaction and, therefore retention, because we interface with the client on a daily basis. A large segment of what we do is gathering requirements. While requirements gathering is an integral piece of ensuring the IT solution is what the client needs, it is also an opportunity to create a human and social rapport with our client. Similarly, as fundamental as the client interaction is to our business, equally significant is an association with colleagues. Building a strong, unified team is a key ingredient to the success of the firm.
Why is creating social rapport important in the business world? Four reasons: loyalty, image, word-of-mouth, and a high-performing team.
While delivering quality services and product is inherent to success, most people also want to do business with someone whose company they enjoy. When you have had a positive interaction with a local shopkeeper, are you not interested in visiting their shop the next time you require a similar product? When someone remembers your name, that you have recently gone on holiday, that your child started school, are you not endeared to them? This friendliness creates a loyalty because you feel good when you see this person – along with the fact that their product or service answers your need.
A technology services firm wants to project an image of proficiency and precision. Clients want to feel assured their infrastructure is in capable hands so their employees can get on doing the work that they do. Proficiency and precision are sound, but not exactly cosy, traits. For instance, Spock is great when logical but we really love him when his human half comes out, do we not? It is the surprise and delight we feel, when an ordered and reasonable creature shows his soft side, which is engaging. The image of exactitude coupled with warm approachability is a winning combination for a technical consultant; clients feel understood and cared for, as well as expertly supported.
How often have you solicited the advice of a friend when seeking a new practitioner? People like to work with others who come recommended by a trusted source. Certainly, negativity and sour experiences spread but everyone loves a good, positive story. A friend recently recounted her happy amazement over a terrific call centre experience with her bank. My first question? Which bank. Word-of-mouth is a powerful, and free, advertising tool. Consultants, given their role as liaison, are in prime position to deliver experiences that get clients talking. This same approach applies to the partner companies; building great relationships with partner companies widens the field of value available to clients.
The intrinsic nature of a consultancy is fluid and it can therefore seem difficult to cull a sense of community within the company. We are not all in the same place, with the same people, every day. One may work with a fellow consultant only once and never be on the same project with them again. This fact is the very reason relationship building is so important from an internal perspective. Owing to the crucial ability for a consultant to arrive in an unknown environment and immediately add value, feeling comradery and backing from within the company is tantamount to success. Open communication, coupled with routinely scheduled time to connect with colleagues, creates the platform from which to build a solid team. Consider arriving at a party where you do not know anyone and then discovering that one of the guests is your cousin. Given your shared background, you have an immediate connection and feel more at ease. They may know others at the party and introduce you. Suddenly, you are talking with a group and enjoying the party. This is the same value returned from building relationships within the firm:  when landing on a client site where other of your firm consultants are in place, the team can be relied on to help navigate the terrain and quickly achieve client goals.
In essence, regardless of our role as consultants on client sites, we are all in Customer Service and everyone is a customer. Each of us has not only the opportunity, but also the obligation, to build rapport and leave a lasting, positive impression on clients and colleagues alike. When we present a unified team, and take the time to connect on a personal level, we leave behind a positive image worth mentioning. This positivity yields client and employee satisfaction and retention, ensuring success on projects and a healthy bottom line.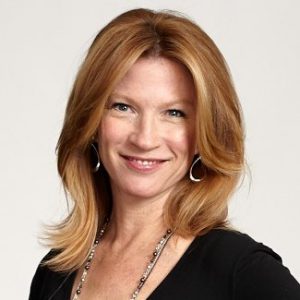 Our guest blogger Elizabeth Blackley is a dynamic IT Business Analyst and Change / Problem Manager with over 20 years of experience in the public and private sectors, spanning various industries including investment banking, publishing, real estate, and legal services. She is adept at working with cross-functional and multidisciplinary teams, creating alignment between stakeholders from multiple levels of the organisation. Having defined, built, and improved business processes throughout her career, Elizabeth has a wealth of experience to draw upon, especially when paired with her innovative approach. Elizabeth specialises in obtaining outcomes by identifying and resolving problems, engaging in diplomatic client relations, and vendor and contract management. She displays a strong customer service focus.