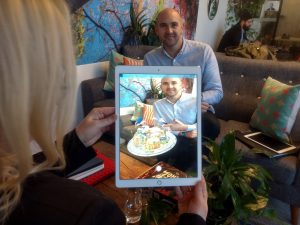 By 2022, the Augmented Reality (and Mixed) market is predicted to expand to $117.4 Billion. The reason for its rapid growth is augmented reality's applicability to more than just one market. With global giants like Ikea and other large retailers full steam launching this technology and most recently Apple investing north of $200 mill and now google doing the same, its time we all understood more about this new media.
This month I've had the pleasure of working with and interviewing Rupert Deans the Digital Marketing pioneer and founder of Plattar.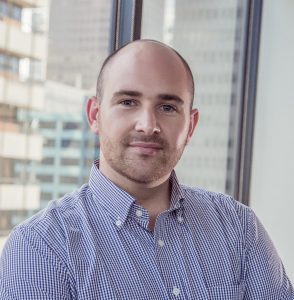 Rupert grew up with dyslexia as a child and relied on visualisation to learn, understand and engage with the world. This lead him to create New Zealand's first digital agency "One Fat Sheep" (OFS) in Christchurch. The defining moment was when OFS created the World's First 3D Zombies Shooter on a Pizza box for Hell Pizza, utilising Augmented Reality technology, it was the most downloaded app in NZ over Facebook and Trademe for a number of weeks! Off the back of this, Rupert recognised the enormous potential of Augmented Reality (AR) to solve practical problems and please enjoy my little interview with Rupert in the lead up to our next event focused on Augmented reality.
Rupert, what are you passionate about?
In the early part of my life, I worked in kitchens as a cook and still have a fond love of cooking. I am and have always been excited about design and creating digital experiences for people, from early days within my agency in NZ, I was looking for ways to set present in user experience and how everyday people could have exciting and groundbreaking interactions. 
How can this technology help people?
The digital reality space is continuing to expand with the likes of Apple, Facebook, Google, Microsoft and Alibaba investing billions of dollars over the past year into the AR/MR/VR industries. This growing scope of opportunities means that hardware companies, software developers, designers and brands can all benefit from the new ways that people interact with products and environment around them.

We are already seeing amazing and useful, wearable hardware coming from Microsoft. Coupling this with the advances in mobile phones that will allow mainstream smart devices to analyse and measure the surrounding environment,  we will start to see even more powerful applications of AR for all industries.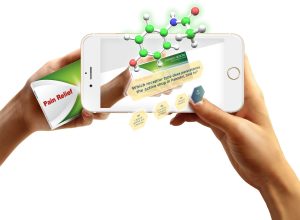 Closer to home we have proven the potential for AR technology across multiple industries with the application of our platform across different brands via a wide range of practical commercial opportunities:

Product Visualisation: Allowing consumers and businesses to see your products before purchase and reduce returns.

Training: Providing effective, memorable training experiences

Marketing: Present your products, services and brand through engaging and interactive experiences.

Property: Allows customers to virtually walk through property outside of open homes.

Design: Visualise and experience products before production.

Education:  Subjects come to life through real-time interactive lessons and material.

Tourism: Create engaging digital layers for the customer to drop on top of the existing experience.

Instruction and Repair: Reduce mistakes and improve servicing quality with up to date instructions and information.

Operations productivity: Allow plant room floor to access and action upon real-time data without having to be near a workstation, increasing efficiency and reducing liability.

Body modifications: Visualise how that tattoo or piercing looks before purchase.

Print media: Add a digital layer to the content already presented to customers and increase outcomes.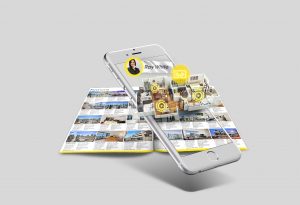 What is AR? What is VR? What is the difference between AR & VR? 
VR: Virtual Reality at the end of the reality spectrum and is the term the general public is more aware of over the past 2 years. It is an immersive technology often experienced through a headset that completely takes over the user's vision,  to take the user to a different context or environment. So we are seeing this being used extensively with gaming, tourism, simulation training and entertainment.
AR: Augmented Reality has been making a big splash in the public domain over the past year with many of the household technology companies making investments in the space. It is further along the reality spectrum, AR allows people to use mobile devices to overlay digital content on the real world. Using AR applications, users can scan unique trigger images using the phone's camera view or place digital content as they wish.
When the trigger is recognised, content appears in real time over the scene in the camera's frame of view.  This content can be anything from a still image to a complex model the user can interact with as it evolves. AR sounds complicated in theory but the application of it is incredibly simple – real life plus overlaid topical, relevant, background information equals something massively more useful.
Each of these have their own respective strengths in ways they can be used, but with Apple never releasing a VR product and jumping to AR demonstrates which technology the market will be using in the future.
Do you find AR connects or improves people's connection with one another or becomes isolating?
So far with the work that we have produced, we are only seeing positive outcomes from people sharing their experiences and the Wow moment they get when seeing it for the first time. You also just need to look at the filters that Snapchat and Facebook allow you to put over your face to see the social sharing power!
How can startups utilise VR/AR to drive growth and user acquisition?
Any business of any size can be using AR or VR to drive their objectives. Because the power of Augmented Reality currently is that people get surprised by the innovation and experiences of any shapes and sizes. Therefore creating engagement with their potential customers and prospects as a leading edge marketing and PR tool.
Join us and meet Rupert yourself October 18th 2017, listen to why 2017 is a massive tipping point for AR. Rupert will share some insightful case studies and more about how AR can work for your business and you too will walk away understanding why this is the start of another media revolution!
TO EXPERIENCE THIS TECHNOLOGY FOR YOURSELF WE HAVE CREATED A LITTLE EXPERIENCE WITH THE HELP FROM RUPERT AND HIS TEAM AT PLATTAR. SO DANCE ALONG WITH OUR ROBOT AND ENJOY 🙂
DOWNLOAD THE PLATTAR APP 

FROM EITHER THE APPLE STORE OR GOOLE PLAY


SELECT "START SCANNING" TO LAUNCH THE SCAN MODE

SCAN THIS INVITE IMAGE AND SEE THE FUN FOR YOURSELF!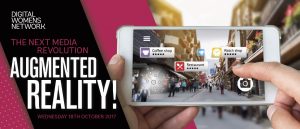 Join us Wednesday 18th October 2017
·        6pm-8:30pm
·        2, 287 Collins Street, Melbourne
·        Door prizes
·        Goodie bags
·        Catering by Peter Rowland, and a glass of wine included
·        Drinks at bar prices
Bring your business cards ☺
We look forward to seeing you there.
Digital Women's Network
2/287 Collins Street Melbourne 3000
Tickets;
https://www.eventbrite.com.au/e/learn-about-the-next-media-revolution-augmented-reality-with-digital-womens-network-tickets-37834044646 
hello@digitalwomensnetwork.com
if you are planning to drive, there are good night rates for parking;
460 Lonsdale street offer night parking from $7* if booked online, in after 4pm out before 6am.http://www.secureparking.com.au/car-parks/australia/vic/melbourne/460-lonsdale-street
Or 15 William street, offer night parking from $7* if booked online, in after 4pm out before 6am http://www.secureparking.com.au/car-parks/australia/vic/melbourne/15-william-streetcheap parking options;
522 FLINDERS LANE, MELBOURNECasual Parking from $12Early Bird Parking from $15$7.50 Evening ParkingWeekend Parking from $10$25 PM Parker
300 FLINDERS STREETCasual Parking from $10Early Bird Parking from $15Evening Parking from $8Weekend Parking from $8$21 PM Parker$16 Party Parkerhttps://www.secureparking.com.au/secure-a-spot/melbournehttps://www.secureparking.com.au/promotions/melbparking