After attending a workshop with Rebecca I was so delighted that she agreed to join us at Digital Women's Network  to share her words of wisdom and experience. In the lead up to our SOLD out event 29th August on the Future of Leadership, Empowering Success and Happiness, here is my interview with Rebecca Bradshaw,
Rebecca's bio
Rebecca Bradshaw – Culture expert & systems leader

https://www.linkedin.com/in/bekbradshaw/

Rebecca is passionate about people and cultural framework. The founding principal of her own business for over 10 years, Rebecca is an expert at working with individuals and leadership teams to build an organisational culture based on common values.
Rebecca's formula for success involves being clear about personal and organisation core values and understanding what they look like in action.
Rebecca works with organisations that place the highest priority on their culture and works to design systems which generate positive results for internal stakeholders and customers.
Bek, I often see companies looking for more women in their workforce, board or c level, either to drive innovation or just tick a box. What is your experience with this? I'm over woman being put on boards and given no training or development nor having a say, how do you think this can be changed?
I'm lucky that the women in leadership positions I work with have really earned their positions.  The women who are driving innovation rather than ticking a box usually have one thing in common, a mentor. They take responsibility for their own personal and professional development. I think this is key for all leaders, a mentor can help us overcome the insecurities, like imposter syndrome we may experience when faced with leadership opportunities.


Company culture how is it forged? How can it be influenced or change?

I talk about culture at its simplest as the ways you and your team do things differently to everyone else. It's the stories you have, the beliefs and values that filter across the teams, its' the decisions people make and the behaviours you are willing to tolerate.
Changing culture is hard because changing people is hard. Its even harder if people are comfortable with the culture they have.
Organisations often revisit and document their values to revamp an old culture. The key isn't coming up with new words that fit nicely into an acronym like CARE or INVEST, it's about asking people what will we tolerate and what won't we? It's not pretty and it takes time but its effective.
Who have you seen championing cultural change to empower more people in the workforce?
I'm currently reading the wonderful book Emergent by Stephen Scott Johnson. This book is about empowering people as part of change. My favourite quote from the book is when Stephen talks about Dying organisations where people have change "done to them".
It's unfortunate but it's not uncommon for the Leadership team to develop the new organisation values as part of a leadership retreat. Having a white middle class executive define the behaviours of integrity can wield very different results when you ask a single parent holding down three part time jobs.
 What builds confidence in the workplace?
I will give you an example. When I was a trainee nurse we had to scrub for surgeons as part of our training and we had to do a certain number of hours practice. One day the Nursing Manager asked an orthopaedic surgeon if I could scrub. He had a meltdown and refused. The second orthopaedic surgeon was delighted to assist, he was engaged and patient throughout the nine-hour operation.
The difference between these two surgeons was simply knowledge. One surgeon was an expert in his field, he was respected and decisive and his outcomes were highly sought after. The second surgeon was not an expert, he was not considered knowledgeable in his field and in turn he was not confident.
Knowledge gives you a superpower, not only to be right, but to be wrong with grace.
How do you build up your own confidence?
I think having a growth mindset is important. You have to believe that you can continually learn and therefore improve. It also gives you the drive to test things that may potentially fail. When you do this repeatedly and the world doesn't end it gives you the confidence to keep trying.
Being knowledgeable and having a growth mindset are key to building confidence.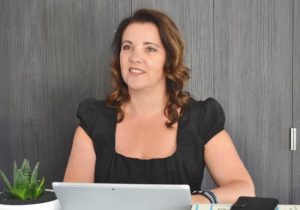 Improving self-esteem requires a bit of work, as it involves developing and maintaining healthy emotional habits, but doing so, and especially doing so correctly, will provide a great emotional and psychological return on your investment. What are some of the ways we can improve and nourish our self-esteem in leadership when we are feeling low?
Well we have touched earlier on having the right supports around you such as a mentor but its more than that. You must set up your environment for success.
There are a number of ways you can do this, but you can't go past the advice in the wonderful book Its Who You Know by Janine Garner. She explains that you need to develop a strong network. There are 12 key people in your network and these are the relationships that will sustain you when our own self esteem takes a beating.

How can having the right systems in place allow leaders to thrive?
A system is basically a way of understanding a process, a way of doing a set of tasks in a particular order.
A good system allows those tasks to become habits so that they become a part of the culture of the organisation, as we said earlier they become the way you do things differently to other organisations.
Leaders who develop sound systems will provide clear instruction to teams meaning that people understand and embrace their responsibilities and accountabilities. Leaders with the right systems feel safer knowing that risks are being managed.
This allows leaders to have more space in their head and in their day to focus on the things that are important for their position, whether that's growth, sustainability, cultural change….
Effective systems at work are extensions of the good morning habits of leaders.
Thank you Bek, really insightful. Looking forward to seeing you soon,
Many thanks,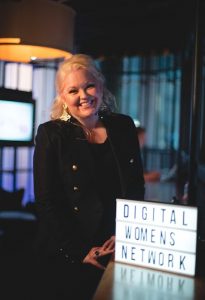 Angela Mellak MCIM
Judge for Anthills 2018 Top 100 Innovative Companies
Ranking Top10 LinkedIn influencer 2017
Director and Strategist – Digital White Space
Co-founder – Digital Womens Network
Level 3, 530 Collins Street, Melbourne 3000
M: +61(0)466 619 631
https://digitalwhitespace.com.au
https://www.digitalwomensnetwork.com
https://www.linkedin.com/in/angelamellak/
"Your smile is your logo, your personality your business card and how you leave people feeling after they dealt with you becomes your trademark".. Angela Mellak