Leaders and society, here is my recent sit down with Jon Yeo
I'm delighted to share my latest sit down with Jon Yeo on the topic of Leadership and where it is heading before our next Sold out event 29th August 2018 on The Future of Leadership Empowering Success and Happiness.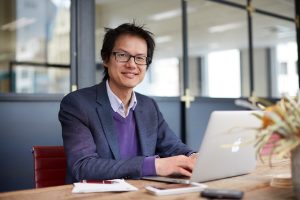 Jon's Bio- Jon Yeo – Curator & Speaker coach 

https://www.linkedin.com/in/jonyeo/

Jon Yeo is an executive speaker coach helping leaders to articulate complex concepts, in short periods of time, to busy or distracted people. Jon has developed a quantifiable framework for engagement and impact.
Jon, how do you see society supporting female leaders?
"We dont. There is an unconscious bias that skews everything we see. An awareness needs to be made. Strong leaders of either gender should be aware and manage this"
What do you think makes an incredible female leader- what are the traits?
It is exactly the same as a male leader. Integrity, empathy, capability. The DIFFERENCE is that women should feel they should become men to be a great leader. There are many female traits that should be used to their advantage eg inclusiveness, sensitivity to diversity and difference
Which Women can you call out Globally that you see is making a difference?
 Elanor Roosevelt, Joan of Arc, Ellen, Oprah, Emma Watson. Pretty much anyone who put their hand up for #metoo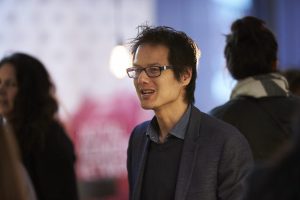 I see much unhappiness in younger people today – transfixed in social media and focused on their tiny mobile world- What in your opinion needs to change?
I see both sides actually. People empowered by their unhappiness. We had a speak on stage talking about embracing what you hate. The only thing that needs to change is an awareness of growth mindset. There has always been good and bad in the world
How can these younger people find a new perspective and eventually happiness?
I think there's not a lot of time for silence and still needs. Adults in the western world are only just starting to understand this. Kids havent had the chance to get that skill yet. When you are still you get perspective. Perspective changes everything (football example?)
How do you define success?
The progressive realisation of a worthy ideal
Anything else you would like to add or share Jon?
"29th August should be fun, I'm sure we will cover these in more detail and many more questions about the Future of Leadership with Digital Women's Network.
On the 13th October I am really looking forward to taking your members on a bootcamp learning how to "Present and Pitch on 13th October 2018"
To get people more across the types of things they can expect from the day, please see this recent video Jon did for Officeworks on Pitching
Looking forward to seeing you there,
Many thanks,
Angela Mellak MCIM
Judge for Anthill 2018 Top 100 Innovative Companies.
Top 10 LinkedIn influencer 2017
Director and Strategist – Digital White Space
Co-founder – Digital Womens Network
Level 3, 530 Collins Street, Melbourne 3000
M: +61(0)466 619 631
E: angela@digitalwhitespace.com.au 
https://digitalwhitespace.com.au
https://www.digitalwomensnetwork.com
https://au.linkedin.com/in/angelamellak
"Your smile is your logo, your personality your business card and how you leave people feeling after they dealt with you becomes your trademark".. Angela Mellak