This has been a long time coming, since I first met Penny (aka kindred spirit) early 2017 I've been meaning to grab her for an interview and hoped to have her join us at Digital Women's Network Speaker. Finally both are here!!
We are thrilled to host Penny on our Sold out panel event 29th August on the Future of Leadership, Empowering Success and Happiness. I'm delighted to share with you my interview with the inspiring, gorgeous Penny Locaso- Enjoy.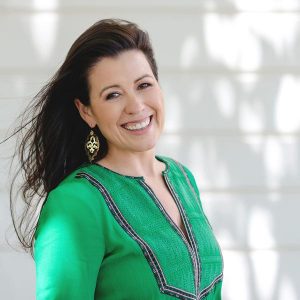 Penny, there is so much content and messages out there on female leadership, but as you know 2018 the pay gap just got 100 years greater? What are your thoughts on this?
There are a few big opportunities as I see it to drive great gender equality that are hugely untapped:
1. Teach girls from an early age how to be fear(less). The way we raise women is to be perfect and to please not to ask and chase what they want in life. We need to skill girls and women in how to be confident in their abilities and the value they bring and courageous in taking risks, pursuing dreams and negotiating salaries. This is why I created the Fear(less) Masterclass.
2. The construct of executive roles is based on an outdated model. These roles are designed for a white middle age man with a wife at home looking after the house and kids whilst he travels the world. This construct has not evolved with how we live. We need to look at job share, part time at executive level. The more flex we create for women and men at that level the more women will stop self selecting out.
3. We need to invest in women led businesses. At the moment less than 9% of VC funding goes to women led businesses. To do this we need to change the VC construct for funding as it is very masculine in the process and not appealing to many female entrepreneurs. It's why I love initiatives like SheEo which are investing in women in a way that works for women.
4. Make all salaries within organisations transparent, all pay scales. Undertake annual reviews to close any gaps.
I know you have just returned from the valley working with NASSA on happiness- please tell me more!! (and boy what a name drop lol)
I was accepted into Singularity University at NASA in Silicon Valley and got to spend a week working with the top AI and tech innovators in the world so that I could amplify the impact I have on teaching the uniquely human skills to thrive in an unprecedented future.
Penny, you recently appeared this year on stage in Melbourne! Do you have anything you would like to share on this?
"We know the future is uncertain but it's equally the greatest opportunity we've ever had. The future is not here yet and it's up to us to create it. We need to embrace the great unknown, learn to dance with the fear in order to realise that absolutely anything is now possible." Jon Yeo Conferences thank you for making one of my dreams come true today.

I have heard many people say "How can we be focused on happiness and still pursuing a successful career?" I personally don't believe in a balance I see it more as a juggle – what are your views? What's the missing gap?
I think the first step is to create your own definition of happiness.
If you can't see it you can't be it. For me it's having the skills resources and support to ride the wave of every emotion and come out the other side just a little better than what you were before. Because life will through stuff at you that you can't control. Equally I think we need to create our own definition of success as the societal definition around money and status doesn't seem to be working for the masses. My definition of success is being present in my sons life when it matters most, positively impacting the lives of others and doing work that has meaning and that I love. I don't care anymore how others evaluate me on an outdated model of success.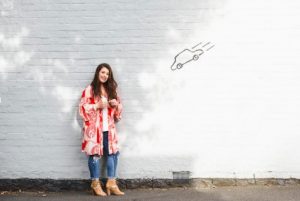 I believe women and men should get the next step up based on their abilities not to tick boxes- what's your experience with this penny? What is making executives happy?
No woman wants to get a job to serve a gender quote. You want to get it on your merits. I'm yet to see quotas truly work. I think we should implement some of the opportunities I mention above to change the construct of a job and amplify the skills of women to realise equality
Motherhood and career- how does this really work in practice??
It only works if you let go of trying to be perfect in every aspect of your life. This is a sure fire road to burnout. I don't think you can have it all at once so working out what matters to your most and designing work, family or life around supporting the realisation of that is very helpful.
Penny Locaso – Bio Female leadership expert & Futurist https://www.linkedin.com/in/pennylocaso/
LinkedIn's No 1 Humanity Futurist, Voted most influential female entrepreneur in Australia by The Age & Sydney Morning Herald. Penny Locaso is the world's first Happiness Hacker, on a mission to teach ten million women and girls, by 2025, how to future-proof happiness. Penny is one of the first Australian women to be accepted into Singularity Universities Executive Leadership program at the NASA Research Centre Silicon Valley. This program provides the opportunity to learn from the best Artificial Intelligence and technology leaders in the world. Penny advocates fear(less)ness and practices what she teaches. She went viral on Linkedin (50,000+ views) and created a global movement after delivering a keynote in her bathing suit, to demonstrate the power of getting comfortable with discomfort.
Thank you so much Penny,
We are all so looking forward to hosting you 29th August and many more exciting activities ahead!
See you there,
Angela Mellak MCIM
Judge for Anthill 2018 Top 100 Innovative Companies
Top 10 LinkedIn influencer 2017
Director and Strategist – Digital White Space
Co-founder – Digital Womens Network
Level 3, 530 Collins Street, Melbourne 3000
M: +61(0)466 619 631
E: angela@digitalwhitespace.com.au 
https://digitalwhitespace.com.au
https://www.digitalwomensnetwork.com
https://au.linkedin.com/in/angelamellak
"Your smile is your logo, your personality your business card and how you leave people feeling after they dealt with you becomes your trademark".. Angela Mellak