The beautiful Vicki Gus embodied how to 'Live with understanding and Teach by example' Integrity is experienced, not defined! I am truly honoured to share this visionary Woman's mission and story with you.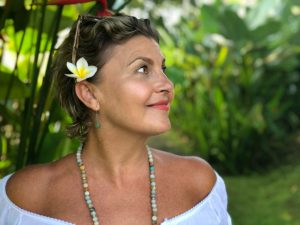 Though heartbreakingly sad, on Cup Day November 6th 2018 this beautiful friend lost her battle with cancer. However, what defined her during the wonderful years she spent here with us on planet earth lives on.
Vicki worked fearlessly to spread love, light and healing wisdom to everyone. Vicki Gus was not just an expert in corporate HR or masterful Yoga teacher, meditation teacher, loving partner and mum to two fur babies, she was a light-filled soul that touched everyone with her incredibly contagious smile, serene teaching, words of wisdom and soulful tones.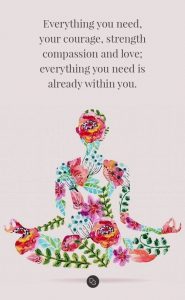 Vicki gained a wealth of knowledge, wisdom and experience in the corporate world, with a career that spanned over 27 years. With Qantas Airways for 24 years, in areas that included Training & Development, Quality & Performance, Recruitment, Project Management, Change Management, Coaching & Mentoring.
One of her major achievements with Qantas was the creation and implementation of the Qantas Health & Wellbeing program rolled out across various departments and sites in direct response to environmental, social, personal and business needs. Her work in this space was recognised with various awards, including the Qantas Annual Excel Business Award in 2014 and she was also nominated for the 2014 Victorian Work safe Health & Wellbeing Award.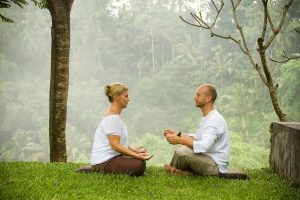 In her own words "My purpose is to share with you, what has profoundly transformed me and my life. To guide and inspire you to awaken your unlimited potential and empower you to tap into your inner resource, reconnect with your authentic self, in order to live with a greater sense of purpose and to lightly navigate your way through life and particularly through these times of immense change and transition."
I had the privilege to learn and be guided (like so many of us) within Gita International Yoga as she was a teacher of Yoga and Meditation, Philosophy, Relaxation and shared the Power of Breathing.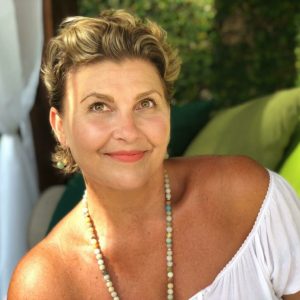 As a qualified Health Coach, she is the voice that you hear in Qantas meditation series, released in June 2018. Qantas added guided meditations to its in-flight entertainment program.
"The 12-minute sessions are narrated by yoga, meditation and holistic coach Vicki Gus, who leads listeners through a calm, inner journey of mindfulness to enhance their in-flight experience.
The series of five soothing episodes features sweeping drone footage of scenic and calming desert, twilight and coastal scenes across Australia, helping to lull passengers into a meditative state while they're en route to their destination." source https://www.qantas.com/travelinsider/en/trending/qantas-introduces-in-flight-meditation-series-for-travellers.html 
As Vicki put it "My teaching and training combines the latest research and the time-tested ancient wisdom's, exploring the nature of change and the evolving human spirit."
Vicki your forward moving, evolutionary approach to life and work is an inspiration for us all. Please tune in and spoil yourself with a moment to reset your connection with self.
xx Thank you Vicki for your grace and leadership in showing us all how to love and live in the light, sending you my deepest condolences Jordan, with love and light Angela Mellak xx
Coastal
Country
Desert
Forest
Twilight
A virtual reality series is also available to view on the Qantas VR App where seven further episodes feature footage of peaceful natural settings such as Gibraltar Peak in the Australian Capital Territory and the Northern Territory's Ormiston Gorge. The entire series is also available to view on Qantas's YouTube channel, here are a couple;
360 Sydney Harbour
Mossman Gorge