Here is my sit down with the ever so talented inspirational leader Dr Mei Ling Doery ahead of our SOLD OUT EVENT for International Women's Day event – 8th March 2019 @Grossi Florentino's.
Mei, what are you working on at the moment?
The last year has involved a quiet re-launch for my strategy practice (which I've been running since 2004 actually) MDMD _ Essentially Keto _ Briefing.  That said, what I'm most excited about is this my podcast collaboration with Austereo which is launching NEXT WEEK on PodCast One – Whoooooo.( See Screenshot below). Now I'm not sure if there is going to be scope to do this tomorrow however I must Thank Tony McGinn for this opportunity. I approached him last year and he made the introduction to Grant Tothill. We have been beavering away for six months to really get it straight.
How would a balanced workplace benefit your project or could it have in the past?
Oh man, where can I start?  Originally my yen for doing the podcast came from an observation that the top 10 podcasts on iTunes the last time I looked were all blokes. I was like – Whaaaaaat? Then I thought – screw it. I'll just ask. And much to my surprise, they let me in the building at Austereo.  Now to answer your question, I feel passionate about inclusion more so than 'balance'. That said, I think I broadly agree with the intention behind the use of the wordbalance. Having more balanced workplaces allows for cognitive diversity and in the end better insights. Beyond that, it means we are operating with inclusion and connection in mind.  This makes for better culture, individual and group performance.
There is no doubt that from having a female producer on the podcast through to the female business owners and founder – balanced teams do better!!!!
Views on balance for better?
A wonderful ideal. And there is SO MUCH work to do. Another female professional murdered by her partner yesterday. I wept when I saw the news as I wrote a vision piece for Respect Victoria at the end of last year. We need balance at work but really we need it everywhere.
Tell us about your mentors? Do you seek both genders is that important?
Yes, absolutely. Men are not the enemy – toxic patriarchy and restrictive gender roles are. I have been the beneficiary of many female and male mentors. Just some to name a few:
•The late Patricia O'Donnell (Hospitality Entrepreneur)
•The late Lorraine Elliot (State MP, Minister for the Arts)
•John Kirby (Co-founder, Village Roadshow)
•Stephen Moulton (Partner, Gadens)
•Jan McGuiness (Journalist)
•And many others from time to time!!!
Thank you again for your time Mei and so looking forward to seeing you tomorrow at our International Women's Day Event @Grossi Florentino!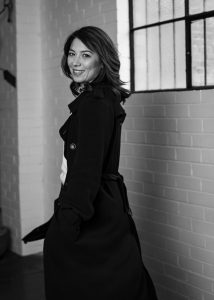 About Dr Mei Ling Doery
Dr Doery is a research qualified medical doctor with a Bachelor of Medicine and Surgery, Bachelor of Medical Science, and Masters of Public Health from the University of Melbourne. She sat on the board of VicHealth from 2006 – 2011 and in 2014, and was appointed a World Economic Forum Young Global Leader for her contributions to Public Health. Her mission is to better align capital with people and businesses that serve the creation of long-term human values. In 2014, alongside being appointed as a World Economic Forum Young Global Leader and the doctor-in-residence for digital agency Portable Studios (named in BRW's Fast 100 for 2013). In 2016, she co-founded SugarByHalf, became innovation advisor to Nightingale Housing and a Board Member to the Chisholm Institute and Chisholm Online.
https://www.linkedin.com/pulse/meet-uber-talented-world-economic-forum-young-global-dr-mellak-mcim/