In the lead up to our sold out event for International Women's Day, Tony will be chairing a table for us tomorrow and helping to unpack more about a #Balanceforbetter.
Do you see more or less balanced workplaces at TMP? Unfortunately, it's sitting at the same levels over the last few years at management level, about 20-25%. Definitely not where it should be.
How does balance affect the sales teams you work with? The reality is that makes them stereotypical and blokey. They feel a need to compete for more than collaborate, a female balance in the mix would be a huge plus for so many organisations.
What are you working on at the moment that would benefit from more balance? Applied emotional intelligence; where empathy, understanding, authenticity, vulnerability and a realisation that you need these attributes and broad diversity to move forward and grow the effectiveness and performance of a team.
How would a balanced workplace benefit your clients now or in the future? More holistic customer experience and the opportunity for broader growth.
Views on balance for better? I think it will take a generation to make it happen at a management level in Australian businesses. Overbalance, and all women management teams are not the answer either. It needs to be the right person for the job, but the pipeline must be balanced, and the evaluation criteria need to be balanced. I believe these are the levers for change along with a fundamental change in mindset across both genders.
Tell us about your mentors? Do you seek both genders is that important? Yes, I do, particularly in the TEC ecosystem where I have many valued mentors.
Tony, please tell us about the Children's Cancer Foundation you have been so instrumental in growing and what this big bike ride is about?
As you know my son Benjamin McGinn at three years was diagnosed with Cancer and as you can imagine it was a stressful and devastating time for us all. The passion to see change drove me to start the Million Dollar lunch,  of which I am now the Deputy Chair. Today Ben who is a healthy 21-year-old young man (Thank God!) and I regularly get involved with the charity to do what we can to raise funds and support them.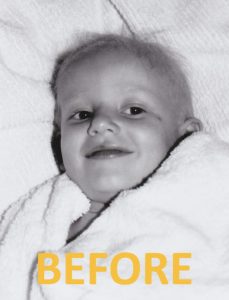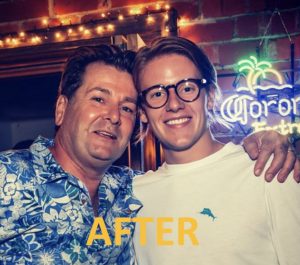 Sadly we still lose too many children to cancer and we will until we see it gone. My son Ben and I are riding the 350 KMs Murray to Moyne with Peter Downie, the brilliant doctor who cured Ben and we are doing it for money for Children's Cancer Foundation, I promise you every cent will go to our programs to both support children on treatment now and facilitate and fund collaboration on research to see childhood cancer gone in our lifetime.
Please if you can help us to help children fight cancer till its gone. We will do all the peddling and hard work. You can donate here: https://lnkd.in/gTDFXyB
Thanks and looking forward to seeing everyone tomorrow and unpacking the topic of Balanceforbetter in detail tomorrow!
Cheers,
Tony McGinn OAM
Principal – The McGinn Partnership
TEC Chair – Melbourne
Founder  – Australian SME Growth Forum
m. +61 417 576 238
e. tony@themcginnpartnership.com
Level 3, 162-168 Collins Street Melbourne VIC 3000
A little more about Tony McGinn OAM
Tony created MCM entertainment at 22 which he grew to a $50Mil global business across media, from radio, video to digital. He is also the brains behind the Million Dollar lunch, who has strategically changed the game for fundraising to raise over 17.8 million for children's cancer – which was the catalyst behind his OAM (Order of Australia Medal). Today Tony has continued giving back and is paying it forward as the Melbourne Chairman of TEC (The Executive Connection) and behind The McGinn Partnership focused on supporting CEO's and leaders to improve their sales and business development performance.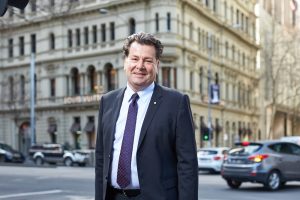 I look forward to brining these insights to you by the end of the week!
Many thanks,
Angela Mellak MCIM
Judge for Anthills 2018
Top 10 LinkedIn influencer 2017
Co- founder and Marketing Strategist – Digital White Space
Co-founder – Digital Women's Network
Level 3, 162 Collins Street,
Melbourne, VIC 3000
+61 466 619 631
angela@digitalwhitespace.com.au
digitalwhitespace.com.au
"Your smile is your logo, your personality is your business card and how you leave people feeling after they dealt with you becomes your trademark" – Angela Mellak