We are delighted to be hosting Lisa Wade at our event 22nd May 2019, here is my sit down interview with the passionate design thinker, Lisa Wade.
Lisa is a pioneer in the experience design industry and has been a leading practitioner since the dot com boom of the late 90s. She was an owner of Stamford Interactive, formerly Australia's largest experience design agency when it was acquired by PwC in 2014. She then worked to embed human-centred design into PwC's consulting approach and shaped PwC's Experience Centre, which has grown to be a market-leading experience design capability offered by PwC firms around the world. Lisa Wade is a human-centred design career coach, and today is the founder of careerXD.com, a coaching platform that helps professionals pivot their careers into UX or service design, to help them grow amazing design careers.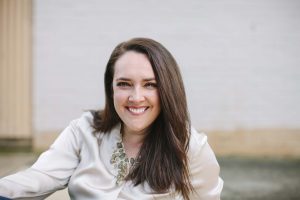 Lisa, please tell me a little about your career before Stamford interactive, what drove you into the industry?
I studied psychology but was a frustrated writer at heart. I graduated from university in the dot com boom of the late 90s when the internet was just starting and carved a niche writing and editing for websites. No one had thought that content was anything special yet, and much content was somewhat sadly built by the same person who designed and built the website. I realised that I needed to write differently than for print, and this lead to me working in the very emerging field of "web usability". No one knew what I was talking about back then, so it's amazing to see how UX has grown in 20 years.
I'm aware of the huge success you had with your Stamford Interactive, which I understand was formerly Australia's largest experience design agency before selling in 2014 to PwC what were some of your key learnings? What was the main focus of your business values and processes to grow so successfully?
Our business was built around creating a great place for our staff to become amazing designers. We developed a strong reputation as the place to go to build a career in experience design. People could start with no experience and within three years would be amazing consultants. When you look after your staff, they look after your clients, and profits just take care of themselves. Many of the people who cut their teeth at Stamford are in very senior design roles today. It's a wonderful thing to think that our company sparked so all that design brilliance that has spread across the entire digital ecosystem in Australia.
How have you navigated through the industry to the empowering leader you are? Has gender played a part in the challenges and to your success? Do you have any guidance or words of wisdom to share here on this?
Gender brings its own challenges. I'm a mum of three kids, and I used to say that Stamford was my third child, but then I went and had a third child! Many women are driven to perfectionism, which can hold them back. I tend to go with progress over perfection, which helps me cover more ground. It also helps me bring in other people to work on some things if they have the better capability in it than I do. I also had the good fortune (or was it foresight?) to marry an incredibly supportive husband who carries his fair share of the work at home. Women who have to bear the bulk of domestic duties can be weighed down by an enormous anchor. So choose your partner very carefully, ladies!

I am convinced that gender equality needs to be fought in the kitchen and the laundry rather than in the boardroom.

PwC gave me a platform to learn more about gender equality in corporate Australia, and it's something I have become incredibly passionate about. I have been an entrepreneur since my mid-20s, and was self-employed until I went to PwC. Working with programs like Male Champions of Change during my time there made me realise the full extent of the gender problem that I hadn't fully appreciated in all the years I was my own boss.
What are some challenges facing businesses in 2019?
Large corporates are still in a battle to understand how to be truly customer-centric. They build experience design teams, but they still have metrics and KPIs in place that stifle innovation. This leaves them exposed to the small operators who can innovate without all that baggage. I think most industries won't fall over to one single disruptor but will be weakened overall by the many innovators who take away lots of small pieces of their business over a number of years.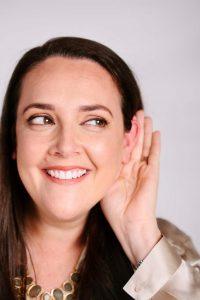 You are now the Founder and Principal at CareerXD.com what drove you to start this business?
CareerXD.com enables me to give back to an industry that has been so good to me, as well as pursue my love of coaching, training and helping others grow. I'm the kind of person who just loves to grow things: businesses, children, gardens – whatever! I get a real kick out of nurturing something to make it grow into something strong and beautiful, so helping others grow their careers gives me a real buzz.
Can you please give us some insights into how you see the current digital landscape?
As a human-centred designer, I can see that design practitioners are under increasing pressure because of the speed at which they are now required to deliver work. Businesses are not as willing to slow down to speed up. This means they are at huge risk of building the wrong solution because they never took the time to make sure they were addressing the right problem.
What are the top trends for 2019/2020?
Automation is so hot right now (!) but we need to ensure that we always put the human experience front and centre. I recently attended a startup accelerator and listened to all these startups getting really excited about the tech they were building without being crystal clear on the human problems they were trying to solve. We still have a long way to go before tech, business and customer can have an equal stake in the game.
What are the key issues facing businesses in this ever-changing digital landscape?
The digital landscape is always changing, but some things will always stay the same. The landscape is there to provide great experiences to human beings. If we think about what the human experience is through all this amazing technology we create, we can't go too far wrong.
How do you see design lead thinking playing out in the businesses you work with?
Design thinking and human-centred design has become hugely popular in the corporate world, but it's nothing new, really. Old wine in new bottles! Many professions have been doing human-centred design for centuries. Doctors. Teachers. Psychologists. Parents. They are all experts at listening, identifying problems, understanding the human impact of the problem, codesigning solutions, testing and iterating. These are many of the skills that human centred designers use every day! This is so exciting to me, because it means that many of the people who want to enter this profession have skills that they can leverage to get started and create truly amazing things.
What's next for CareerXD.com?
CareerXD.com is growing every day. Right now we are growing a community of people who are at all different points of their careers in human-centred design. Currently, the focus is on coaching and community-building, but soon I'll be offering some programs to help people who want to start a career in UX or service design to get a foothold in this industry.
Join us Digital Women's Network and meet Lisa Wade on 22nd May where we will cover the topic of the ever-changing digital landscape! On the night we will explore what all business should be doing digitally, unpack the landscape, explore design thinking and its application. Discuss the digital trends, tools, service design, digital innovation and customer data strategy. Hope that you can come along and hear more from Mark and our incredible line up of speakers including;
Mark Cameron Digital Strategist, keynote speaker, media commentator and CEO W3 Digital
Katrina McCarter, International speaker, Founder and CEO of Marketing to Mums
Lisa Wade Founder and Principal of CareerXD.com
Angela Mellak MCIM, Top 3# Australia Linkedin Influencer, Anthills Judge top 100, Marketing Strategist Co-Founder and Digital White Space and Founder of Digital Women's Network.
Join us to network the evening away, meet like minds and enjoy the Grossi hospitality.
Arlechin.
May 22nd 2019
6-8:30 pm
Mornane Pl, Melbourne VIC 3000 (in the alleyway just behind Grossi Florentino)
Nibbles provided by Grossi!
Looking forward to seeing you there!
https://www.eventbrite.com.au/e/how-to-keep-up-with-the-ever-changing-digital-landscape-tickets-58364636198?aff=erelexpmlt