Wrap up of Event Changing Digital Landscape, design lead thinking, marketing and business.
Wednesday 22nd May, 2019 6.30pm – 8.30pm
Hosted at Grossi's Arlechin, Mornane Place, Melbourne
We as always are really grateful to Guy Grossi, his sister Liz Grossi, and Angela McKay and the whole team at Arlechin for having us. The support the Grossi Group gives Digital Women's Network is so greatly appreciated and all of our members and guests enjoyed the delicious food and ambience at Arlechin.
Our Door prize of both a wonderful bottle of champagne and two flutes were kindly donated by Lucy from Emperor Champagne.
Curated by Angela Mellak from Digital Women's Network, Here is an overview of our speakers;
Lisa Wade –

Lisa is a pioneer in the experience design industry
She was an owner of Stamford Interactive, formerly Australia's largest experience design agency
In 2014 she sold this to PWC and then worked to embed human-centred design into PwC's consulting approach and shaped PwC's Experience Centre,
Lisa Wade is a human-centred design career coach, and today is the founder of careerXD.com
Katrina McCarter –

Katrina McCarter, International speaker, Founder and CEO of Marketing to Mums.
Katrina has over 18 years sales and marketing experience across grocery and hardware
Best selling author of "Marketing to Mums'
2017 & 2018 Finalist in B&T's Women in Media Awards ((Entrepreneur & Marketing category)
Regularly speaks internationally – Moms & Marketing Conference (Paris 28/9/18) and M2Moms Conference (New York 3/10/18).
Mark Cameron –

Digital Strategist, keynote speaker, media commentator and now CEO of W3 Digital
A certified Experience Economy Expert,
Mark wrote Digital strategy column for BRW for over 5 years.
Columnist for Major Australian magazines Marketing Magazine and CMO.com.au, Marketing Week and Smart Data Collective.
He has been featured in The Australian Financial Review, The Age and the Sydney Morning Herald.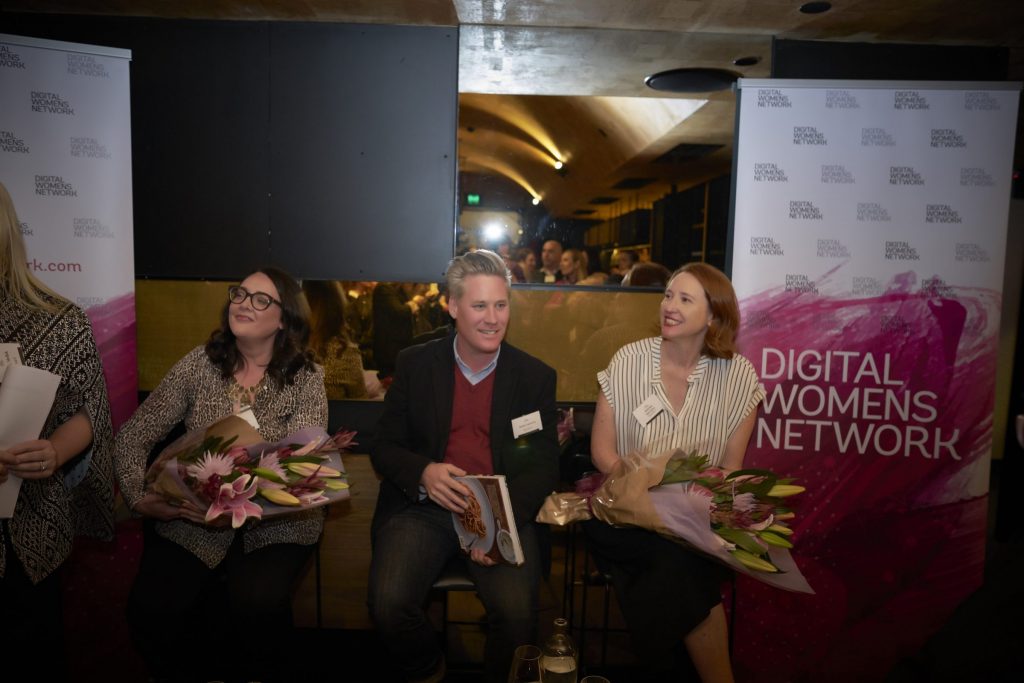 What is the definition of Design lead thinking?
The Definition of design lead thinking: for me is research based by digging and pressing further about how we determine what is the core of the problem, understand the systems around this problem, then finding a solution and understanding how does the whole organisation system work around it.
Mark tell us about your Design Lead philosophy?
Mark: Personally I see a separation between marketing and design lead thinking although they are part of the same discipline. In one sphere – Design and experience is given permission to be able to explore and spend time with the problem. In the other sphere, Marketing has become all about execution, speed with a focus on Tech, stats and results.
Katrina: A real resistance to research is what I am experiencing. Short cutting and making assumptions, creating a strategy based on assumptions. Research is key and a deep understanding of the core customer is essential before moving forward..
Lisa: It is a risk management approach. Organisations spend so much time and money on developing solutions that it is such a risk to develop a solution before understanding all the facets of the problem. The need to understand the mindset and resist the temptation to jump to a solution without exploring all aspects of the problem.
Mark: Helping Stakeholders to confront their own biases is also a part of that process. I worked on a project for the Vision impaired looking at what technology tools would better support them and it was assumed it would be a tech solution like a voice activated chat box. However we spent the time talking to the vision impaired and found they listen to Audiobooks at 10x the normal speed, so something like Alexa doesn't work for them, it's simply too slow. This research really helped show stakeholders what type of criteria was required to better meet their needs. It was a crucial part of the process in moving forward to create a suitable product.
Lisa, How do we ensure that Inhouse design teams are delivering real business value?
This is a real challenge as the growth in human centered design is happening in house. Senior stakeholders are wanting a clear return on their investment. The challenge is designers think about the customer but don't consider or really understand the business benefits behind the design. It is important to understand the business drivers behind the work you are doing to ensure you are meeting the business objectives as much as the customer needs.
What are some of the collective challenges facing business today: is it their transition or their thinking?
Mark: Honestly it is both. Organisational change. Start with the right intentions – understand the customer and spend the time. In general companies are too quick to jump to a tech solution.
Whilst working with SAP in North America, post GFC, their organisation had to rethink everything they were doing. They knew that 90% of what they do will fail but the 10% will completely reshape their business to move forward.
The feeling that the rest of the world looks scary and we are not sure what is going to happen so let's wait and see… is a mistake. Not taking action is the mistake. The rest of the world has evolved and the need to catch up sees companies looking for a silver bullet such as CRM or market automation (SPAM) etc. If you don't take the time to find the right formula it will never work. Businesses need to go through the failures and the mistakes internally to then find what works for them and their customer.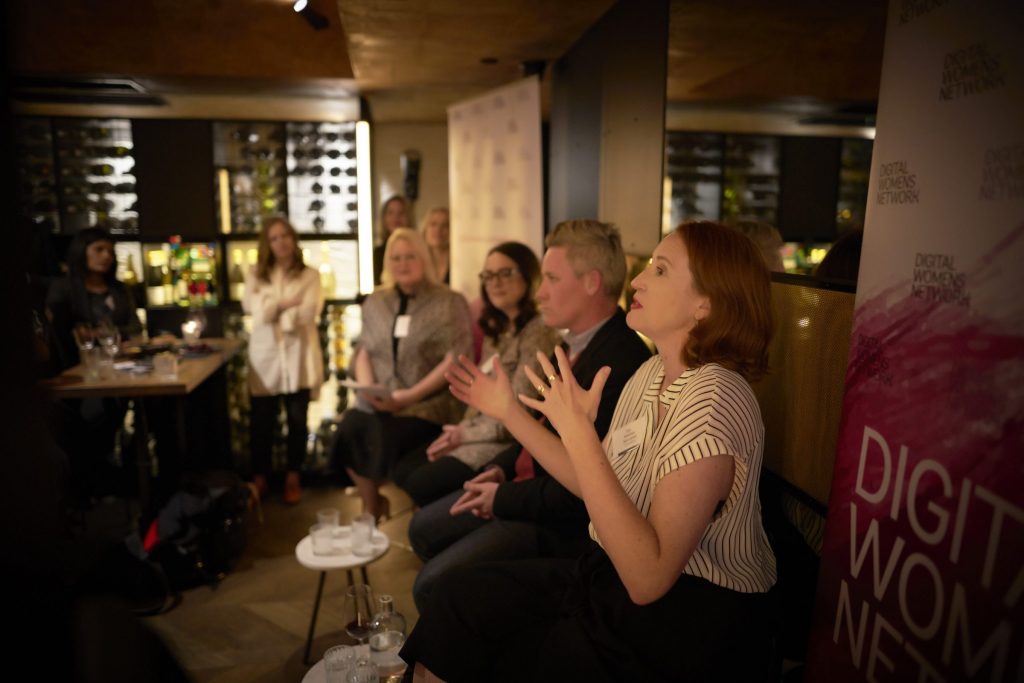 Katrina: Such growth opportunities exist in understanding the consumer segment. The growth is not the tweak in the AI or chat bot that will see a company grow and expand, it is through creating new products and solutions based on clear and detailed research. I see lots of interest in shiny objects, the tech tools available to work with, however I still see countless marketing wastage by companies not understanding the customer.
Lisa: I was recently at a Start up bootcamp listening to pitches from the top 20 startups around the world. There were 18 men and only 2 women, the men were all profit based companies and the women represented social enterprise. I was so shocked that all the start ups were focussing on the tech but when I asked them what problem they were trying to solve, they had such a shallow understanding. Unfortunately a great idea will fall over if it is not taken up by the customer. Highlighting the need to understand the customer problem you are trying to solve.
Mark: When it comes to technology, digital marketing and communications, businesses have two discrete choices. You can focus on understanding your customer well, segmenting the hell out of that data and then sending out more and more messages, on the path to creating smarter and smarter spam. Or you can collect the same data, understand your customer, work out how to innovate and then create more positive products and revenue streams.
Katrina, as a Marketer, how do you see Design Lead thinking playing out in the businesses you are working with?
If I look at all the industries and the sizes of business, in traditionally large Corporates I do not see it playing out well at all. It's actually the start ups that are doing a great job as they are looking to solve big problems. The FEMTECH space is really exciting. Elvie developed a silent breast pump with no cords and launched it on a model at London Fashion Week. https://www.independent.co.uk/life-style/fashion/london-fashion-week-model-breast-pump-valeria-garcia-marta-jakubowski-a8538886.html
Peanut designed a concept like tinder for mums helping them connect online when feeling disconnected in their locations https://www.peanut-app.io/. Milk Stalk is a service that enables mothers to pump at work and then courier home so they can pump and work and travel at the same time. Great solutions created by mothers for mothers.
Angela: Investment in female entrepreneurs in the USA last year was 2.2%, and growing, definitely an interesting space to watch.
Katrina: Women are starting to solve their own problems after feeling misunderstood and their needs are not being met by existing companies in the "mother" space. They are really good at doing their research and listening to their market before they dive into product development.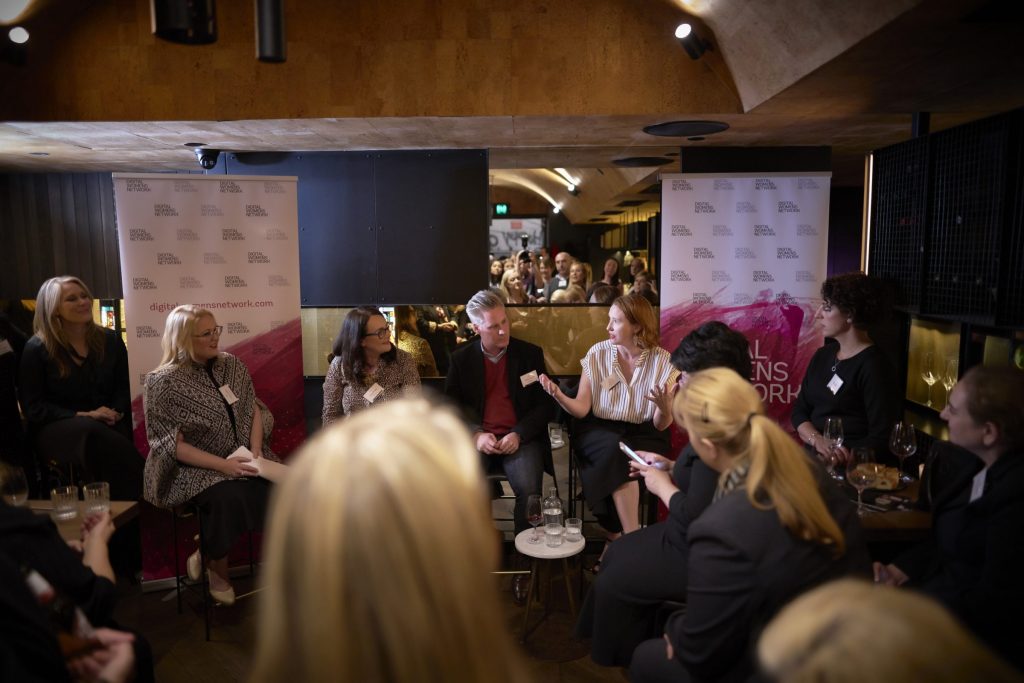 What about the current digital landscape, Big data, AI, Social Media etc. What are your thoughts?
Mark: Ultra personalised news feeds, search results, social media etc are making us more polarised politically. Our relationship with computers is playing out in real time. The most fascinating part is how these filters and bubbles are shaping us as humans.
Lisa: There is still a risk that we are creating a digital divide. The people creating these tech solutions live in bubbles 5-10km from the CBD but the majority of the people live 30km outside the city. We look around us and think everybody is just like us but it is not the case. I was recently listening in to calls at a call centre and there was one person who's customer pulled out of the AVR as they didn't want to hold up the que. They didn't know that they were talking to a bot. Not everybody has the same understanding and experience with technology. With technology moving so fast there are cohorts of our population who will be left behind as they are not necessarily tech minded. This is why it is so important to understand the problem you are solving.
Katrina: A lot of organisations have a short term view from the top down. With Senior Management under pressure for their next career move and the need to meet certain KPI's quickly, they miss the long term viability of the brand and the organisation.
Mark: The way public companies work with quarterly reporting focussing on immediate results but at some point you need to look at the longer term plan. The CEO of GE in the UK said no more quarterly reporting, they shifted to yearly to take the focus into a longer term mindset.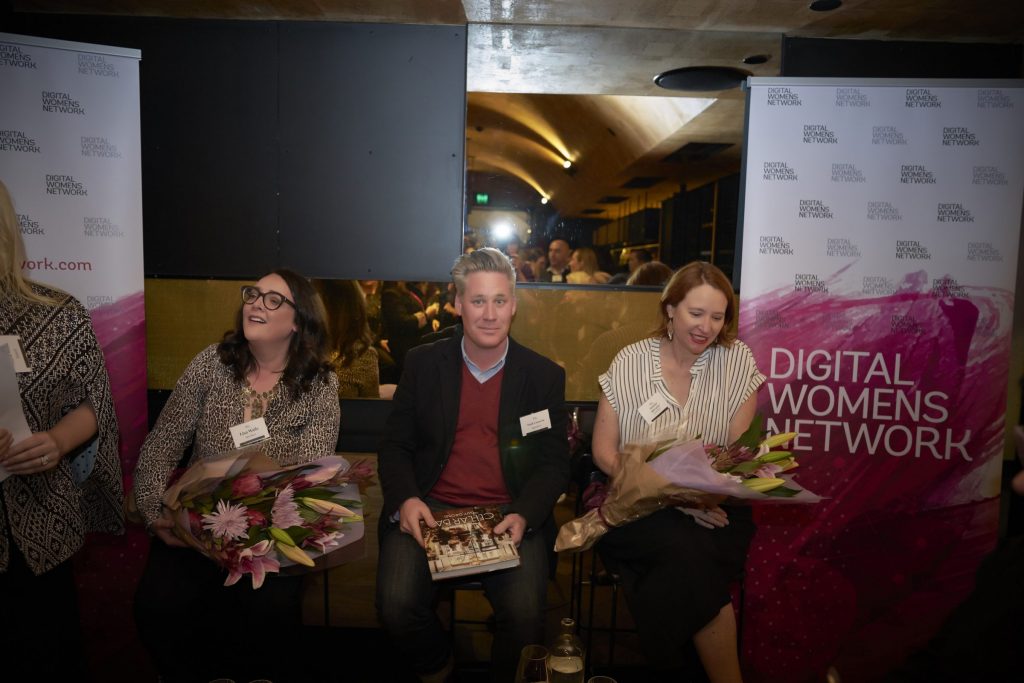 How is the Digital shift impacting business operations:
Mark: Fundamentally, speed and technology have been the focus for the last 10 + years to reduce cost and manage risk. During this time new channels started to emerge and accessing a customer, and getting a customer to spend became much harder. CRM, Marketing Automation, eCommerce etc was focussing on new product/service around the customer but the closer they have gotten to the customer they have realised their core revenue streams are under threat. Organisations are starting to realise the need to internally review how they are helping the business to respond to an incredibly dynamic and ambiguous environment.
Lisa: Large organisations are moving into new ways of working but it is incredibly difficult for an organisation to restructure itself around a different type of thinking. They also have metrics and KPI's from the top that do not necessarily support that kind of behaviour. It is a painful process to unstitch all structures of the organisation to see how they are functioning and making the required changes, but it is an essential one.
In regards to Australia, What in the digital landscape changed and how can businesses best combat these changes?
Mark: With the rapid changes in digital technology, all of a sudden competition came from where they did not expect it. This can be seen in the retail sector.
Lisa: A huge risk to business is the pot shots of disruptors taking out small pieces of business here and there recognising a niche or a weak point in the customer journey. You get many of them and the entire organisation will weaken over time. Large companies don't have the agility to respond with huge corporate structures so they cannot react in the time required.

Who's doing it well?
Mark: Nike Plus story. They asked themselves, 'What's our brand really about'….. it's about helping our customers perform better. As a result they created products to support the customers goal such as shoe sensors, wrist bands, app on phone, fitness tracking etc. Supporting their customers perform, building the brand around its purpose.
Lisa: It's about building a relationship with customers. In my experience there are really only three real drivers: Health, Wealth, Relationships. If a brand can identify a way to develop a relationship with the customer on any of those platforms, the job to be done on what the customer is trying to achieve by purchasing that product or engaging with that brand, that is where the value and the growth is. The challenge is getting those values up the chain within the organisation. People have very fixed ideas about the industry they are in and how it is to be done.
Mark: A case study for a chain of theatres in the US who wanted to sell more tickets in the middle of the day. They did all the standard things such as half price tickets, free popcorn etc and it was unsuccessful in growing sales. They then applied the jobs to be done theory and started exploring and understanding their customers and they discovered the customers during the day were mums who wanted a break from the kids. So the theatre built a creche and charged standard ticket prices and tickets started selling out.
Lisa: Woolworths saw a weak point in the customer journey. Grocery shopping online with click and collect. A special parking spot where you park and text that you have arrived and they bring your shopping to your car and place in your boot. It makes the experience so smooth and effortless that grocery shopping is now a joy!
What are three things that Brands can do to deliver growth in the future:
Katrina: Start by listening. We don't listen enough and there is so much to learn by engaging with our target market and gaining their insights and their needs. I cannot say it enough, Research. It doesn't always have to be formal, any type of research expands your understanding of what the problems are so you know what you are looking to resolve. Finally I would say to collaborate. Get your market involved in your product research. You will gain great insights and strong advocates.
Mark: Solve one problem really well. Rather than trying to do everything and subsequently doing nothing well. Focus on building a platform for growth
Lisa: The power of storytelling. Many companies are lacking the emotional connection between the brand and its purpose with the actual internal decision makers. It is important for the person doing the research to present in a way that brings the data to life for the CEO to connect. Find creative ways to engage with your customers and collaborate. The idea of co-design needs to come to the floor. It is also a good idea to slow down, pulling the arrow back, investing in the energy so that when the arrow is released it travels much further.
Lisa What motivated you to stay on and take PWC on the journey further than just selling your business?
PwC is a really exciting place to work. It gave me a view into understanding business and the economic machine behind our society that I had never seen before. When we sold Stamford I was still in my mid 30s, so I was far from ready to hang up my boots. One of the reasons we chose to sell to PwC rather than the other companies we used to get approached by was because it would give an amazing runway for our team to grow. I've always tended to pursue things that interest me, rather than any other reason.
The experience design space mostly comprises UXers and service designers, and the field is growing really fast. I recently read that UX is the 7th most in-demand skill globally. That's amazing! But how do we ensure that inhouse design teams deliver real business value?

Lisa

Design needs to grow up if it is to continue to mature. (what do you mean by that?) Outlined the shortcomings! Designers need to understand business as well as they understand the customer if they are going to help their organisations, who typically have their focus the other way around.
My passion now……is about helping people grow great experience design teams and individual careers, whether people are just starting out or have years of design experience. This will help strengthen our industry as a whole.
What are the Pillars you contribute to Success in your work?

Lisa;

My superpower is my ability to listen and hear things that many people don't hear. This means I can ask insightful questions that get people thinking about the same-old problems in a very different way. I'm also intensely loyal, which means that over the years I have surrounded myself with people who are incredibly talented and who I care about deeply. There's a strong sense of trust that comes with this, that enables you to take risks that others probably wouldn't. Risks don't seem so scary when you are surrounded by people who have your back, come what may.
I hope you can join us 24TH JULY 2019 for an evening with SAMANTHA FREEBAIRN at Merchant. The event is all about DARING TO LEAD CULTURAL CHANGE! Samantha is a Pilot for RAAF, Young Global Leader with the World Economic Forum, Telstra Business Women's Award Winner and a Pioneer in the Airforce for changing culture. The evening will take place at Merchant where you will enjoy a delicious two course full sit down intimate dinner with Digital Women's Network and Samantha.
We will be spending the night looking at;
– In-depth look at the challenges and opportunities across the professional cultural landscape.
– Discuss the definition of what leadership is and most Importantly what it means to you.
– The various type of leadership style's and how to apply a suitable leadership style that you will excel in.
– How to Inspire Female leaders with a focus on understanding key attributes of a change maker and the importance of trials
– How do we encourage to change the cultural environment in which we work?
– How do we inspire "New ways" of working?
– Insights and practical tips "How to both tactically and as an influencer" lead the way for many Women
There will be some takeaway materials and an opportunity to win a 1:1 coaching session with Samantha and some wonderful door prizes. Samatha is a Women's Leadership Specialist, Pilot, Keynote speaker and as a Business Coach who along with Digital Women's Network.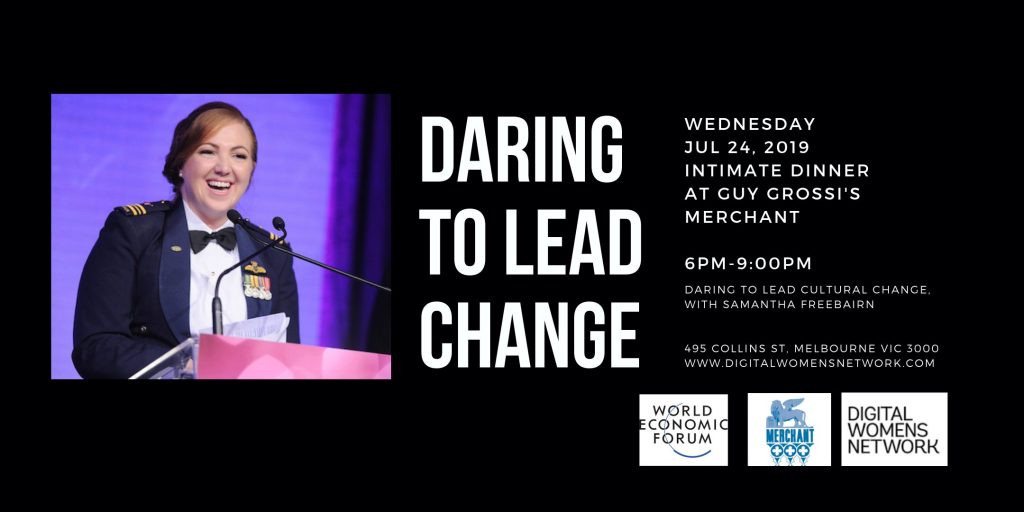 DARING TO LEAD CULTURAL CHANGE, WITH SAMANTHA FREEBAIRN
WEDNESDAY JUL 24, 2019
6PM-9:00PM
INTIMATE DINNER AT MERCHANT
495 COLLINS ST, MELBOURNE VIC 3000
https://www.eventbrite.com.au/e/dare-to-lead-cultural-change-tickets-62246410690
Looking forward to seeing you there!