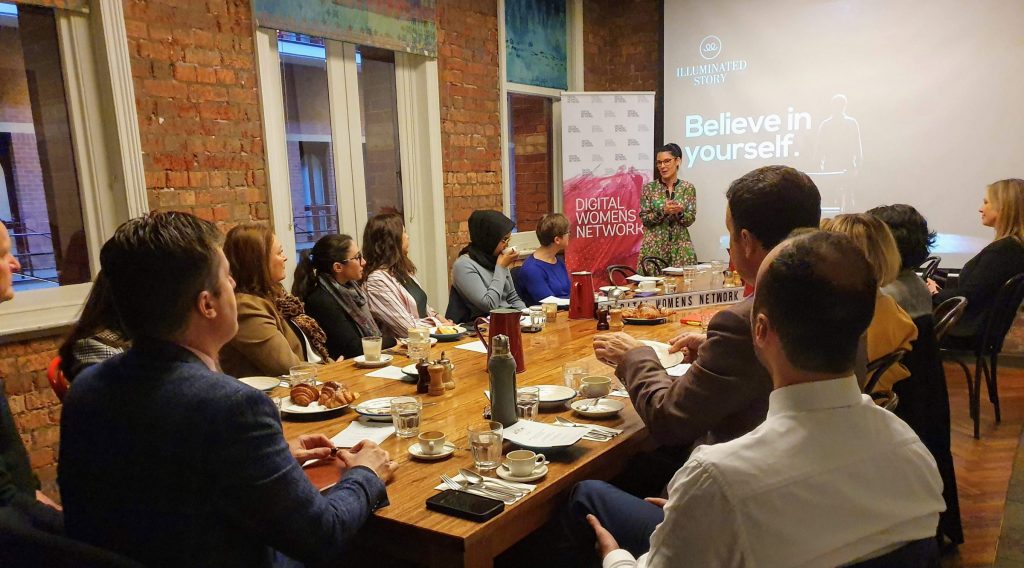 LEADERSHIP SPEAKING WITH ILLUMINATED STORY & DIGITAL WOMEN'S NETWORK
Wednesday 21st August 2019 we held Part one of our three part public speaking breakfast series, which was a great success.  Our guests were spoilt with a delicious breakfast provided by Guy Grossi's Merchant team while listening to Carmen Sederino from Illuminated Story impart many great tips and techniques that will enhance our guests speaking ability as leaders in business.
Carmen shared that a recent study found that 79% of people surveyed find presentations to be boring. And it's true. How many of us haven't struggled to sit through dreary and passionless presentations? It happens all too often.   
If you're the leader of an organisation or team and you don't come across as a confident and articulate speaker, it will be difficult for you to attract people to be a part of your team or have customers do business with you. She also discussed the fact that public speaking is a skill you can learn, not just something you are born being great at. If you're challenged by public speaking, there are several techniques that can help you overcome your fears.
The presentation concluded with Carmen sharing many great practical tips and exercises that emphasised the importance of tone, pace and body language, to help the group hone and polish their hidden skills and Illuminate the presenter inside them.
If it is fear that is holding you back, it may offer some comfort to know that Carmen mentioned even business magnate and billionaire Warren Buffett admitted to being "terrified" of public speaking early in his career. But he knew that "If you can't communicate and talk to other people and get across your ideas, you're giving up your potential". And, so he chose to conquer his fear. You can, too!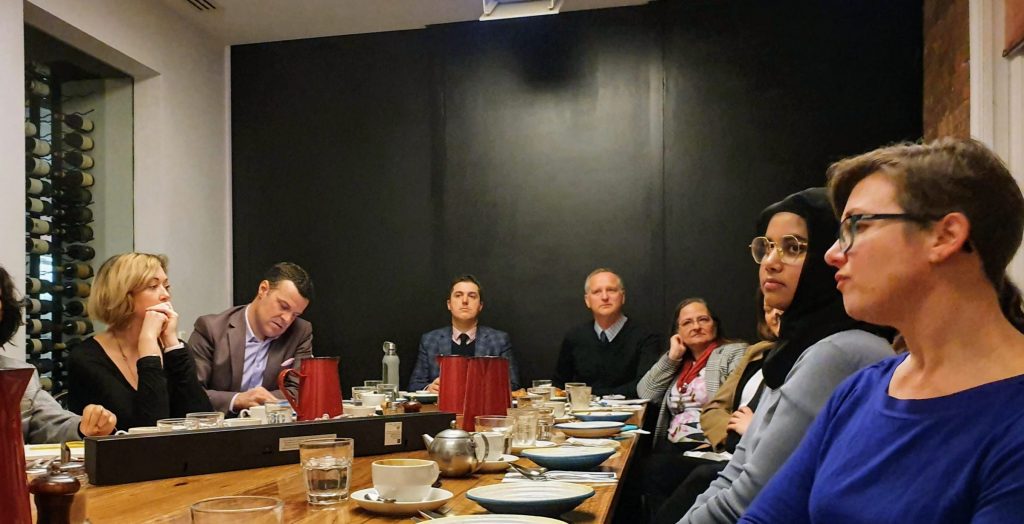 Join us at one of our two remaining Breakfast Series on public speaking. If you lead a B2B sales team or are the owner of an organisation the next 'Improve Your Sales Presenting' breakfast on the 11th of September is perfect for you. Hosted by the wonderful team at Guy Grossi's Merchant in the Rialto tower, Carmen will not only share techniques to enhance your presentation delivery but take you through a 'standard' sales presentation versus a highly effective 'stand out' sales presentation.
If you are a female leader or a female wanting to head into leadership then don't miss our 'Leading Women and Speaking' breakfast on the 25th of September at Guy Grossi's Merchant.  Carmen will challenge you to stand up and be seen and heard, and to move forward confidently so that you allow others to follow you, or for Senior Management to see the potential lying within.

We looking forward to seeing you soon at our next event or tour,
Cheers Digital Women's Network Team; Carmen, Angela, Nicola, Amanda, Jesse, Bek, Kelly, Carmel, Hina, Jade, Ruby, Justin & Adrian. xx
hello@digitalwomensnetwork.com