I invite you to immerse yourself in new ways of thinking that challenge your current mindset to create competitive advantages from being more productive with the Leader of organisational development at Franklin Covey Kory Kogan. Learn from Kory to develop an organisational culture that will empower success for years to come.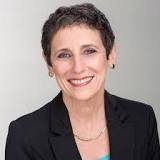 Here is a bit more on Kory. As the Global Practice Leader for Organisational Development at Franklin Covey, Kory focuses on creating cultures of great confidence, developing great leaders and extraordinary productivity in people, teams and organisations. Kory has more than 25 years of experience in business, during which she has incorporated a unique perspective with a holistic view of organisational development.
Combining her experience as an executive with her roles as a senior consultant in Leadership and the Global Practice Leader for Organisational Development at FranklinCovey, Kory doesn't only understand strategy and the key principles to building great systems, leaders, and cultures of success, but can also offer practical solutions that facilitate the behavioural changes necessary for the desired results.
Here Scott Miller sits down with bestselling author and productivity expert Kory Kogon to talk the future of productivity and practical advice for getting things done.
Kory is the coauthor of the Wall Street Journal bestseller The 5 Choices: The Path to Extraordinary Productivity, and before taking on her role at FranklinCovey, Kory was the executive vice president for global operations at AlphaGraphics, Inc. for six years.
Building a Culture of Extraordinary Productivity
Buried Alive: The State of 21st Century Productivity
Learning the organisational processes that provide consistency in filtering the important from the less or not important and create a culture of productivity
Turning planning and technology into a productivity engine
The "brains" and "body" to get the right things done: The "5 energy drivers" that ensure sustainable mental and physical energy
Learn cutting edge and innovative ways to build Business success by getting clear on your own ambitions and business alignment and gain a greater understanding of what is the most important aspects in business right now! 

This is a fully immersive experience in this dynamic city which will help you take your Business and personal development to the next level! Join us for 5 days or just 2 days.
Get your tickets-
2 day Study Tour
https://www.eventbrite.com.au/e/new-york-study-tour-express-2-days-tickets-75547296999?utm-medium=discovery&utm-campaign=social&utm-content=attendeeshare&aff=escb&utm-source=cp&utm-term=eventcard
5 Day Study Tour
https://www.eventbrite.com.au/e/5-day-new-york-study-tour-for-business-innovation-leadership-tickets-64647676942
To learn more about the Business Innovation and Leadership New York Study Tour head to https://newyorkstudytour.com
Look forward to seeing you there!
Cheers,
Angela Mellak
Founder Digital Women's Network
Founder- Digital White Space
M:0466619631
Level 3, 162-168 Collins Street, Melbourne VIC 3000
Gain practical skills and global insights to improve your business or career, there is ONLY HAVE 30 SPACES AVAILABLE – TICKETS SELLING FAST! Invest in your development and join us to Network with a select group of business influencers, c-suite peers lead by Australia's Global Business Innovator – Tony McGinn OAM.