This November we will hear from IAN WILLIAMSON – DEAN OF VICTORIA BUSINESS SCHOOL. Professor Ian O. Williamson is a globally recognised expert in the area of human resource management. Pro-Vice Chancellor and Dean of the Business School at Victoria University, Wellington, his research focuses on how the development of effective "talent pipelines" can enhance organisational and community outcomes.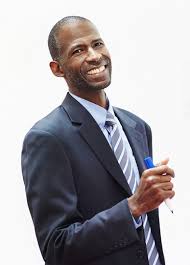 We invite you to join us and immerse yourself in new ways of thinking that challenge your current mindset to Lead your organisation through the complexities of change! Learn from Ian and how you as a leader can support your business, staff and shareholders through the ever changing business world. 
Leading your Organisation through the complexities of Change
Ian Williams looks at how human and social capital influences firm operational and financial outcomes, talent management in the context of new ventures and growth-oriented firms, the role of human resource practices in driving firm innovation and the impact of social issues on firm outcomes.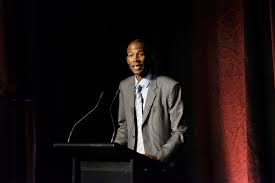 Williamson has worked with executives in over 20 countries across six continents and his research has been published in leading academic journals (e.g. Academy of Management Journal, MIT Sloan Management Review, Organisation Science, Journal of Applied Psychology) and has been covered by leading media outlets across the world.
Here is a clip with Ian on how "Is your organisation approaching corporate responsibility genuinely?"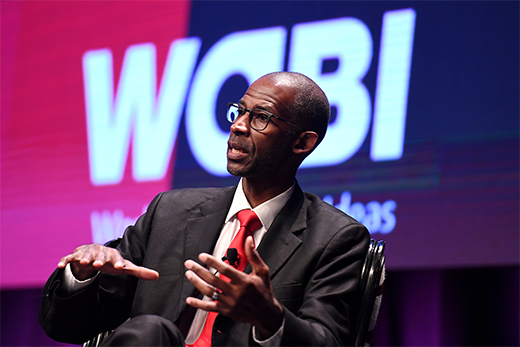 In New York this November Ian will discuss in detail How to Lead Your Organisation Through the Complexities of Change
The dramatic shift in the competitive landscape of the last ten years – and the management challenges they present
Why the greatest threats to firm performance are not commercial issues but social issues
The key leadership behaviours individuals should adopt in order to manage change and disruption
How leaders can help their organisations and communities adapt, survive and thrive
Ian's views on New models, leaders and high performing organisations

Learn cutting edge and innovative ways to build Business success by getting clear on your own ambitions, leadership and business alignment to gain new skills, challenge your current approach and network with business leaders and global thinkers.
This is a fully immersive experience in this dynamic city which will help you take your Business and personal development to the next level! Join us for 2 days.
Get your tickets-
2 day Study Tour
https://www.eventbrite.com.au/e/new-york-study-tour-express-2-days-tickets-75547296999?utm-medium=discovery&utm-campaign=social&utm-content=attendeeshare&aff=escb&utm-source=cp&utm-term=eventcard
To learn more about the Business Innovation and Leadership New York Study Tour head to https://newyorkstudytour.com
Look forward to seeing you there!
Cheers,
Angela Mellak
Founder Digital Women's Network
Founder- Digital White Space
M:0466619631
E. [email protected] https://digitalwomensnetwork.com
Level 3, 162-168 Collins Street, Melbourne VIC 3000
Do or Do not there is no try!