Lucinda Hartley is the CoFounder and Chief Growth Officer, Neighbourlytics
An Urban designer turned entrepreneur, Lucinda Hartley uses big data to measure the quality of life and wellbeing of neighbourhoods. She is a co-founder of Neighbourlytics, a social analytics platform which has created data for more than 500 neighbourhoods in over 10 countries and is influencing some of world's most significant urban development decisions. Lucinda was recently named as one of 100 Women of Influence by the Australian Financial Review and one of Melbourne's Top 100 most influential people by The Age.
With over a decade of experience in urban innovation, Lucinda was a Myer Innovation Fellow, Westpac Social Change Fellow, and was previously co-founder and CEO of award-winning placemaking consultancy, CoDesign Studio. Prior to this her insights contributed to defining UN Sustainable Development Goal 11 (Cities). A designer turned tech-founder, Lucinda is alumni of Massachusetts Institute of Technology (MIT) and Singularity University. Lucinda doesn't separate work and personal life: first we shape our cities, then they shape us.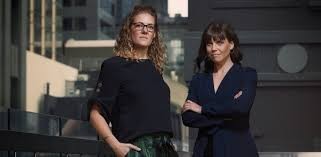 Lucida your work has an emphasis is on the importance/influence of people's relationship to place and the ecosystems they inhabit
Can you please expand on this?
Places have personalities, just like people do. Think of the places you most love and feel connected – your favourite cafe, the park where you walk your dog, your local shortcut. These places have memories and stories and character and identity. They are social spaces, human spaces. While social researchers have known this for decades, the lack of scalable data about what makes neighbourhoods tick has made it near impossible to benchmark and analyse wellbeing in cities until recently.
What does a community thriving look like?
Places matter because they're directly linked to our wellbeing and quality of life. In fact, research shows that your postcode is just as likely to determine your life expectancy as your genetic code.
How well your neighbourhood is thriving can be based on a range of factors – economic, physical or community. And it isn't just about trendy cafes or street art. It influences factors such as what opportunities you have in life, and how physically active you are – whether you can walk, cycle to local destinations. Something we all care about.
"80% of the drivers of your wellbeing are to do with where you live" and "your postcode is as likely to determine your life expectancies as your genetic code". Lucinda Hartley
Lucinda, in the face of the very "real" challenges climate change is currently posing, can you please explain;
1. What is social data? and how does this help us?
Social data is location information that helps us understand human behaviour and lifestyle at a local level. It's not social media data or personal data, its more like data that describes how busy the cafe is or the events happening in the park. Today almost every aspect of our lives is online, this produces enormous amounts of data about where people go and what they connect with. Neighbourlytics harnesses this rich digital information to understand quality of life and wellbeing in neighbourhoods, particularly useful when we need to re-build communities in the future – like we are facing with the aftermath of the bushfires.
In the aftermath of the horrific Australian bushfires where towns and cities have been destroyed, can you tell us why the innovative use of social data will be key to rebuilding these devastated communities to be healthy and thrive again?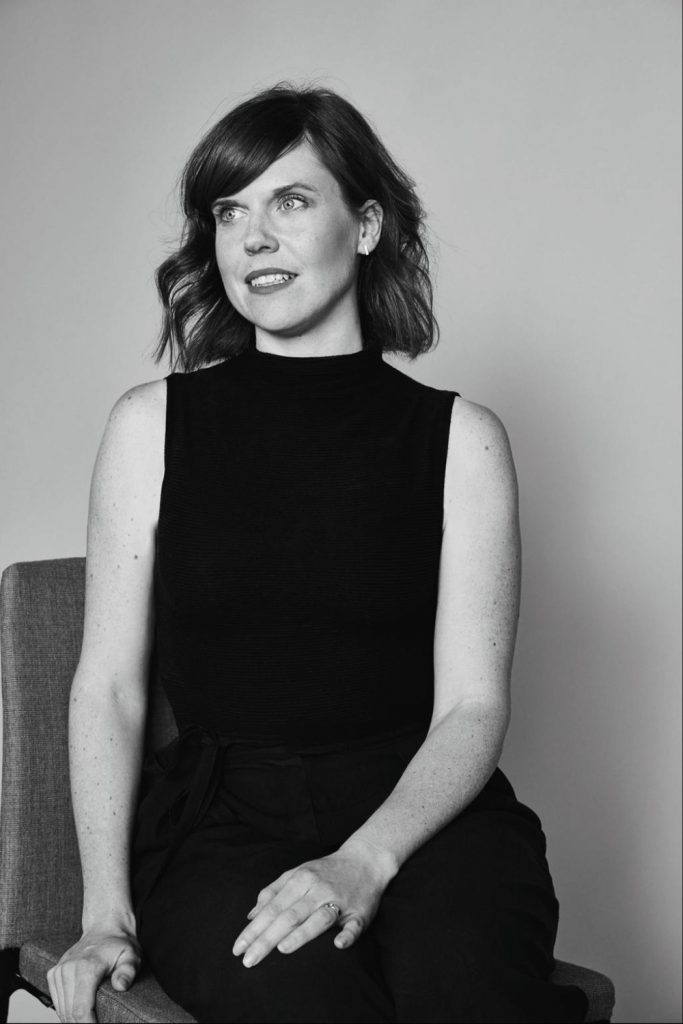 What has been lost in the last few months of catastrophic fires isn't just roads. It's a collective loss of identity and character, or shared memories and stories which are the backbone of local places. For many of us we are seeing places where we grew up, where our families live, where we visit on holidays or have happy memories from go up in smoke. When it comes to rebuilding efforts, decision makers often have very limited community intelligence. It might be that a local cafe was the most important piece of community infrastructure rather than the community centre. Understanding what was lost from a social perspective is just as important as the physical. Digital data can help with that.
I'm only one person said one billion people….For those who are not across politics or aware of other organisations that are actively pushing for advanced solutions to climate change; If not us then who, if not now then when?
The first step is making it real, why would people change behavior if they don't think something exists? We need to change our news cycle, get out of the filter bubble and fact check. Or do something dramatic like travel to the Pacific and see countries dealing with the coalface (no pun intended) of climate change.
Small steps help – reusable cups, taking the train, but I'm increasingly motivated by the need for strong local action. This starts with changing the information.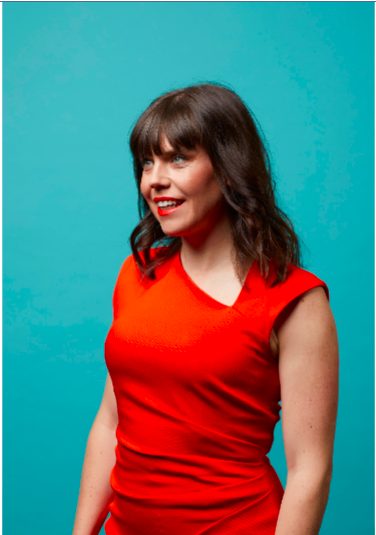 Lucinda who do you think is making a difference?
Farmers for Climate Action
Australian Youth Climate Coalition
BCorps
What are they doing?
Mobilising sectors or demographics to create change within their vertical or community. People don't believe in science (sometimes) but we'll believe our friends. the peer impact of these networks is powerful.
In the home and with spending habits, how can we make an impact in our everyday lives and then looking outward to our politics and our banking habits etc? How do we become more educated and accountable to individually impact as a whole?
Look at where your superannuation is invested – is it funding coal?
Buy local
Eat more plants, less meat
Read different news, bust up your filter bubble by following people with different opinions to you.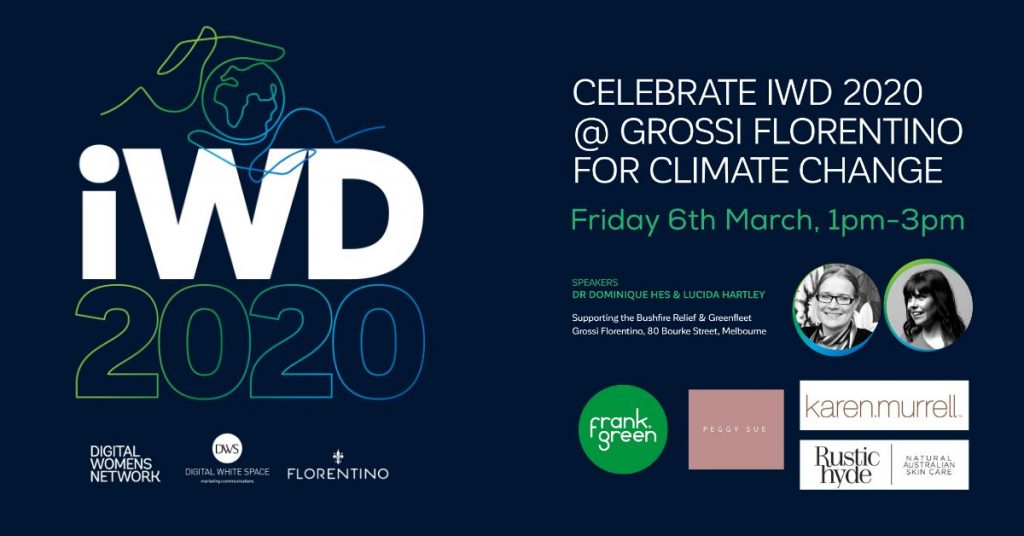 Join us this IWD and meet Lucinda and hear more about the things we can do for the planet and our devastated communities.
This International Women's Day (IWD) we have adapted the theme "Think Equal, Build Smart, Innovate for Change"#EachforEqual. We at the Digital Women's Network are thrilled to share with you our game changing female leaders who are doing impactful things for our devastated communities.
Our speakers will also provide us all with take away key tips for changes we can bring to our lives to help the environment now and for future generations. Whilst enjoying a long lunch at the hands of the wonderful chef Guy Grossi, upstairs at Grossi Florentino's you will have the opportunity to learn from our speakers how an innovative digital approach is supporting the bushfire recovery across Australia. The afternoon will end with a healthy discussion on how we can individually create a collective impact to help ourselves and the environment. How we can make changes to ensure that we build smart systems for the future.
We will be raising funds from the day to support the communities and in the regeneration of forests throughout Australia with the help of Greenfleet. Now more than ever it is time to work together on an equal footing to drive change, as we know an equal world is an enabled world!
International Women's Day;
Venue: Grossi Florentino, 80 Bourke Street, Melbourne 3000
Lunch; Bubbles on arrival with three courses and glass of wine
Cost: $110 pp
Charity: Bushfire relief & Green-fleet
dietary requirements can be catered for – please contact us to advise.
https://www.eventbrite.com.au/e/celebrate-iwd-2020-grossi-florentino-for-climate-change-tickets-92598995087
More from Lucida,
LinkedIn: linkedin.com/in/lucindahartley/
Twitter: @lucindahartley, @neighbourlytics
her TEDx Melbourne talk
Published by
LinkedIn Influencer, Board Advisor, Marketing Strategist, Director Digital White Space & Digital Women's Network, Judge