Get the competitive edge with Data Intelligence
July 20, 2016, at 6:00 pm

to

8:00 pm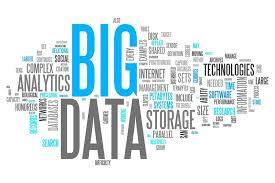 Please join us for a night of networking and learning for our 6th Melbourne Women in Digital event! Drinks and canapes provided.
SUMMARY:
This event will focus on competitive intelligence and why it's so important to know how brands are competing to gain market share.
Real world case studies will be shared along with the principles and solutions developed to overcome these challenges. The focus will be on large scale brands that are utilising advertising and marketing intelligence to drive growth in the highly competitive Australian marketplace.
YOU WILL LEARN:
• How can big data be used to create marketing strategies?
• Why is the ability to analyse data in real-time so important?
• Examples of real world problems and solutions
• How to drive success for brands (short term and long term) using data
• How to differentiate your advertising and gain a competitive advantage
ABOUT THE SPEAKER
Avrill D'Costa is the co-founder and Head of Data Analytics at BigDatr, a technology company specialising in marketing and advertising. The BigDatr mission is to make it simple for businesses to make data driven decisions to be more efficient and successful. The Melbourne-based company works with over 100 major brands including Toyota, Suncorp, Bupa and Westpac to optimise the effectiveness of their marketing strategies by better understanding themselves, competitors and the impact of market trends. Avrill has over a decade of experience in IT and advertising technology, and is involved in the design, implementation and commercialisation of BigDatr.